Tuscan Village cuts 300 new units from residential plans — a 50 percent reduction
Developer announces change after town balks at potential for 600 new units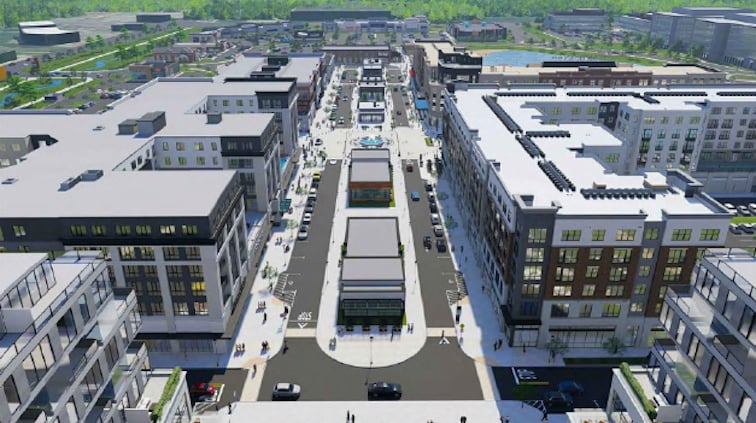 The owner of the massive Tuscan Village mixed-use project are downsizing plans to add 600 more residential units after Salem officials and residents voiced concerns over the expanding project.
Joe Faro, owner of Tuscan Village Master Development, sent a memo to Salem Planning Director Jacob LaFontaine and the board stating that the number of residential units will be cut in half, to 300.
After the community responded negatively to the potential 600-unit high-rise at the planning board's July 25 meeting, Faro said plans for the building will revert back to its use approved in the 2021 master plan.
"Building 400" had a conceptual plan to add 300 residential units along with three additional stories. Faro said the building will stay at five stories — which doesn't exceed any current building in Tuscan Village.
Plans to add 300 residential units to "Building 1300" will move ahead. Faro noted the building's height will not be any higher than a different building under construction on the site.
The memo also addressed concerns over the lack of on-site affordable housing.
Under zoning ordinances, affordable housing is required to be built for 10 percent of the residential units on the 170-acre parcel.
Workforce housing requirements for the proposed 300 additional residential units will be satisfied with a 74-unit housing project on Main Street, Faro said.
In the future, he wrote, the Tuscan Village project will provide affordable housing on its property.
Several factors over the last few years, such as labor shortages, rising construction costs and supply chain issues have forced the Tuscan Village developers to reevaluate the project, Faro said.
"The economic changes that have occurred over the past two years necessitates this project to continually pivot and evolve," Faro wrote.
Faro added the pandemic changed the project's original plans for a corporate office park, while assisted living and senior housing were affected by Covid shutdowns.
He said his team will work with the town to complete the project, which includes assistance to address public safety concerns regarding the town's first responders and revising impact fees.
This article is being shared by partners in the Granite State News Collaborative. For more information visit collaborativenh.org.