Trademark registration: the process and advantages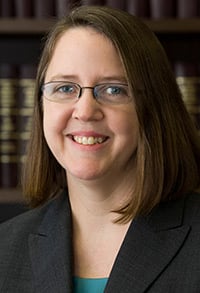 Most business owners think long and hard about what to call their business and their products. It is important to know how to protect the brand names one chooses. Although trademark rights in the United States are acquired based on use, rather than registration, registering a trademark with the U.S. Trademark Office is an excellent way to help obtain maximum protection.
The following are some of the factors to consider before choosing a mark and seeking registration:
1) The mark must be used in commerce that can be regulated by Congress before a U.S. registration can be issued. For businesses in New Hampshire, this usually means that the mark is in use between New Hampshire and another state, U.S. territory or another country. Although a company might only have one location, it might sell products or provide services to customers in interstate commerce. This has become exceedingly true with the extensive and ever increasing sales of goods via the Internet. A trademark application may be filed before a mark is used in commerce, based on the applicant's intent to use the mark in commerce. Filing an intent-to-use trademark application is an excellent way to protect against subsequent infringers, as once the trademark application matures to registration the trademark owner is protected from the date of filing, rather than the date of first use.
2) The mark must not be confusingly similar to any other party's trademark for similar goods or services. Before commencing use of a mark, it is worthwhile to search the Trademark Office records, as well as common law databases, to ascertain whether another party has rights to use the same or a confusingly similar mark for related goods or services. A search should provide the potential user with information regarding the availability of the mark in order to determine whether to proceed with use and registration. Choosing a mark that is available before commencing use is desirable in order to avoid the effort and cost of changing a business name, including all related materials, once use has commenced.
3) There are additional registrability issues to consider, such as whether the mark merely describes the goods and services to be covered. It can be a natural inclination to choose a mark that describes the goods and services to be covered, however, descriptive terms are reserved for use by all. It can be difficult to develop strong trademark rights in a mark that is considered merely descriptive.
Once a trademark is registered, the owner is entitled to presume that he or she is the owner of the mark in question for the goods covered by the trademark registration. Although it is possible for others to challenge this presumption, once a trademark is registered, the burden is on the challenger to prove that he or she owns prior rights in the mark. In addition, the mere fact that a trademark is registered often is enough to cause others to choose a different mark if they engage in due diligence to ascertain the availability of a mark before commencing use. For these reasons, the process of registering a trademark, while not required, is highly useful.
Caroline Carter Smith is Of Counsel at Shaheen & Gordon, P.A. in Concord, New Hampshire. Her trademark practice includes assisting clients with clearing and registering trademarks, as well as assisting with trademark disputes. In addition, Ms. Smith is an adjunct professor at UNH School of Law, where she teaches Inter Partes Practice at the Trademark Trial and Appeal Board. She can be reached at ccartersmith@shaheengordon.com or by calling 603-617-3045.