Top Shelf: Words and music for the holidays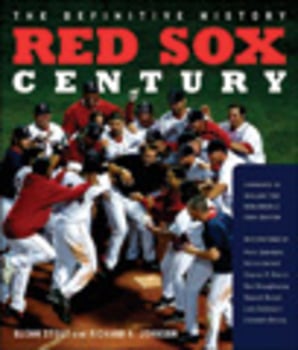 Once again, Top Shelf has asked booksellers from around the state for their suggestions on what books and CDs they think are 'top shelf' — bookshelf, that is — for the holidays.
The folks at Toadstool Books in Milford had these recommendations:
• "The Complete Calvin and Hobbs," Bill Watterson (Andrews McMeel Publishing, $150): Who has not been thoroughly charmed by the imaginative world of this little boy and his real-to-him-only tiger? This three-volume, full-color definitive collection of the beloved comic strip contains every episode that appeared in syndication.
• "Team of Rivals: The Political Genius of Abraham Lincoln," Doris Kearns Goodwin (Simon & Schuster, $35): Historian Goodwin has brought one of America's most influential presidents to life, depicting how this prairie lawyer and one-term congressman rose to the country's highest public office during one of the lowest points in its history.
• "The Smaller Majority," Piotr Naskrecki (Belknap Press of Harvard University Press, $35): Did you know that 99 percent of all life on Earth is smaller than a human finger? In over 400 full-color photographs, Naskrecki shows us a world within a world, both larger and more fragile than the one with which we are most familiar.
• "A Day in the Life of the American Woman: How We See Ourselves," Sharon J. Wohlmuth, Carol Saline and Dawn Sheggeby (Bullfinch Press, $35): The old saying is "A woman's job is never done." Fifty female photographers documented this adage with their cameras, showing the extraordinary lives of some 70 ordinary women.
• "Hungry Planet: What the World Eats," Peter Menzel and Faith D'Aluisio (Ten Speed Press, $40): From Bosnia to Bhutan, Mongolia to Mexico, photographers recorded what 30 families in 24 countries eat in a week. Remarkable and sometimes startling comparisons are brought to light, such as a Germany family of four that spent nearly $500 at the market and a mother that fed her family in Chad for $1.44.
• The Encyclopedia of New England, edited by Burt Feintuch & David H. Watters, foreword by Donald Hall (Yale University Press, $65): This tome contains 1,300 entries from more than 1,000 contributors examining the people, places, events, ideas and artifacts of New England. Sounds like an encyclopedia to us, A-yuh!
Gibson's Books in Concord had these suggestions:
• "The Complete New Yorker: 80 Years of the Nation's Greatest Magazine," introduction by David Remnick (Random House, $100): Since 1925, this iconic magazine has detailed events ranging from Prohibition to 9/11, from the Big Apple and around the world. And what would a New Yorker compilation be without those cartoons? This one has them — all of them! The anthology includes a CD and extensive search tools.
• "Ordinary Heroes: A Novel," Scott Turow (Farrar, Straus and Giroux, $25): A story within a story, this novel follows retired newspaperman Stewart Dubinsky's search for the father he only thought he knew. Love letters written during World War II to his father's previously unknown fiancée, a secret manuscript, and the aid of the escape of an accused spy are just the a few of the puzzles Dubinsky must unravel.
For the little Top Shelfers, Gibson's recommends:
• "Winter's Tale: An Original Pop-up Journey," Robert Sabuda, illustrator (Little Simon, $26.95): Part origami, part illustration, and completely ingenious, Sabuda's pop-up book captures the magic of winter with enchanting dimensional pictures of deer, foxes and bears, and simple text.
• "Honey…Honey…Lion!" Jan Brett (Putnam Juvenile, $16.99): Written and illustrated by Brett, this African legend recounts the myth of the honeyguide bird and teaches a lesson of friendship, teamwork and sharing.
• "Zathura," Chris Van Allsburg (Houghton Mifflin, $18): In Van Allsburg's sequel to "Jumanji," brothers and sometimes enemies Danny and Walter Budwing find another board game that magically transports them through a black hole to the planet Zathura, where they must battle a reptilian Zyborg pirate, a murderous robot and the time-space continuum, but only by working together can they defeat their enemies and get back home.
Main Street Bookends in Warner suggests:
• "Red Sox Century: The Definitive History of Baseball's Most Storied Franchise," Glenn Stout and Richard A. Johnson (Houghton Mifflin, $40): Relive 100 years of angst and adulation with the Boston Red Sox. Over 500 pages and 275 photos chronicle the history of the legendary baseball team. (Bloody socks not included.)
• "The Appalachian Trail: An Aerial View," Mark Warner (Warner Books, $35): Warner, a professional wildlife photographer, spent five years recording the diversity and beauty of the 2,000-mile-long trail. Truly a special gift for hikers and nature-lovers, you won't find this book on Amazon.
As for music, the works of Granite State musicians highlights CD picks from Jim Mitchell of MainStreet BookEnds:
• "Fat Hands: One More Time," Dominic & Walter Kutylowski ($16): "These two brothers have always had music in their lives," Mitchell writes. "They play stunning and powerful originals on guitar and keyboard with a crystal clear blend of their two voices."
• "High Range: Around One Mic," Ellen Carlson, Rob Kneeland, Todd Jones and Steve Roy ($16): "This highly acclaimed New Hampshire bluegrass band has a rapidly growing audience across New England. A lively CD with fiddle, mandolin, guitar, banjo, bass and strong vocals," according to Mitchell.
Sean Johnson, Milford Toadstool's music guru, had these picks:
• "Legend: Johnny Cash" ($49.98): "A career-spanning boxed set of the man in black. It's also a nice tie-in with the new movie, 'Walk the Line.'"
• "Great American Baseball Box" ($59.98): "This great boxed set contains baseball songs, play-by-play broadcasts, interviews and more."
• "Harry Potter and the Goblet of Fire" ($18.95): "The soundtracks to the Harry Potter movies always sell well, this one should be no different."
• 12 Songs: Neil Diamond ($18.98): "Neil Diamond's newest album leaves behind the weight of a heavy production, saving nothing but a guitar, piano, and Neil's strong voice. A great album."
• Best of Shel Silverstein ($11.98): "This is a wonderful collection of poems and songs."