Top Shelf: Easter Seals' cork-popping Wine Spectacular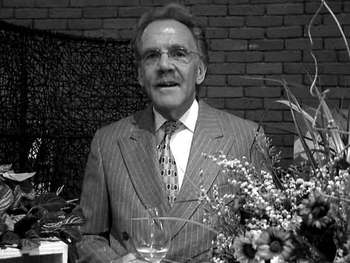 One of the largest charity events in the state – the Easter Seals of New Hampshire Winter Wine Spectacular at the Radisson Hotel-Center of New Hampshire in Manchester — began three years ago with very modest goals.
"We were hoping to raise $5,000 in that first year," said Christine Hardy, event coordinator for Easter Seals New Hampshire. "The Liquor Commission approached us and wanted to do a large-scale wine event. We were looking to do a trendsetting fund-raiser in addition to our more traditional events, such as a gala or golf tournament. We wanted to interest a younger crowd, those in their 30s and 40s. RiverStone Resources of Manchester also came in as our title sponsor, and has supported us ever since. It ended up being a beautiful collaboration."
That "beautiful collaboration" took in $40,000 in its first year, and benefited Easter Seals with well over $90,000 last year. This year's event sold out all 1,500 tickets. The rest of the proceeds were still being calculated at press time.
Smart planning has placed this event just days before the Boston Wine Expo, the country's largest consumer wine event.
"With so many wineries and distributors already coming for the Boston event, we placed ours so that they'd just have to come a day early," Hardy said.
And she means many. Over 1,100 wines were showcased at the Easter Seals Wine Spectacular.
Jack Carnevale, proprietor of the luxe Bedford Village Inn in Bedford Carnevale, a supporter of the Easter Seals wine-tasting evening since its inception, said he was thrilled to see record crowds at the event.
"The Wine Spectacular really has its finger on the pulse of those who know wine in New Hampshire," said Carnevale.
He should know — BVI's own wine cellar holds upwards of 12,000 bottles, making it one of the largest restaurant cellars in the state.
Taking a taste
If you attend a large wine event like the 2006 Wine Spectacular, save your sanity, not to mention your liver, and have a plan.
First, drink plenty of water. Not only will it keep your palate clear, it will keep you hydrated. Also, swish out your tasting glass, so you don't end up mixing the dregs of the last wine you sampled.
Contrary to what many new wine-tasters (myself included) think, you do not have to drink the entire sample given to you. I have a very hard time throwing away perfectly good (or even bad) wine, so I tend to ask for a shorter pour and just sip the absolute minimum I can and still get a good taste of the wine.
Do listen to your mother and eat something before you go to the party. Often, there will bread, cheese or fruit served, although these are more palate-cleansers than mini-meals.
At the Wine Spectacular, however, 17 restaurants and food vendors from around southern New Hampshire treated wine-tasters to such selections as duck confit appetizers from the Bedford Village Inn, delicious Italian and Mediterranean nibbles from Fratello's and Piccola Italia, and sinful chocolates from Van Otis.
"We've added five more vendors than last year," said Hardy. "The chefs have been just wonderful, donating all their food and services to the event, as have the wine distributors."
I found the best way to handle any wine-tasting event where more than three or fours wines being served is to focus on something. That could be a grape type, a state, region or country, or vintner or vineyard.
This year, I went upscale — champagne. Where else can you try $30, even $50, bottles of bubbly and not go broke doing it?
The evening's tastings began in the Bellman Jeweler's Cellar Select Room, a separate ticketed tasting event. I sampled the Taittinger Brut La Francaise ($34.99 New Hampshire Liquor Commission), a true French champagne. It was exquisitely dry with wonderful yeasty, bread-dough flavors.
Next, it was on to the Duval-Leroy Paris Cuvee ($31.99 NHLC) represented by Partners Wine. I've had this French champagne before, and I have to say it is probably one of my favorite wines, sparkling or still. First, it's in a gorgeous blue bottle with a gold "sketch" of Paris. Second, the flavor has the perfect blend of dry brut and sweet fruit flavors I love. Most brut champagne is a bit too dry for me and sec, too sweet.
Moet Hennessey USA pulled out some corks with their Moet & Chandon Brut Rose 1995 ($49.99 NHLC; and, no, they didn't keep it in a pretty cabinet). I often buy an M&C for celebrations, but I had never tried their rose champagne. It was probably my favorite new wine of the night. A delicate strawberry pink, it was refreshingly dry with just a hint of sweetness.
The surprise hit of the event for me was the Westport Rivers RJR Brut 2001 ($19.99 NHLC), represented by Elite Estates & Maison Marquis and Domaine. It's made right here in New England on Buzzards Bay. It was impressive, with gentle bubbles and well-balanced between dry and fruity.
Most people know Francis Ford Coppola makes movies, but he also makes darn decent wine. I absolutely adore the Neibaum-Coppola Winery's green-label Diamond Syrah, so I was interested in trying one of their California sparkling wines. The 2004 Sofia Blanc de Blancs ($17.99 NHLC) is named after the director's daughter, an Academy-award winning filmmaker herself. The blanc de blancs designation says that it is made with all white grapes including Sauvignon Blanc and Muscat; most champagnes and sparkling wines are made with predominantly Pinot Noir grapes. The Sofia reminded me a bit of the Freixenet but with a softer, more delicate bubble. Dry and yeasty, with just a hint of perfumey sweetness from the Muscat grapes, it was a refreshing end to the evening.