Together we can build a panoramic view of your financial future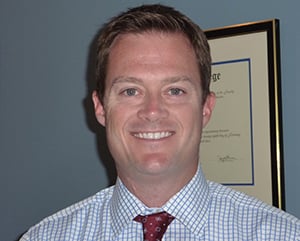 Panorama Wealth Strategies is an independent, comprehensive financial services firm located in Exeter, New Hampshire. With over 12 years of experience, our team has developed a unique approach to help grow, protect and preserve our client's financial wealth.
Whether you're planning for retirement, saving for a child's education or preparing your estate, we can help you find a solution that suits you. We listen to your needs, educate you and your family, and implement and monitor the strategies designed to meet your goals.
We collaborate with other professionals such as CPAs and attorneys to create a detailed financial road map to foster confidence, excitement and security, providing our clients with financial independence. Contact Panorama Wealth Strategies to learn more about holistic, independent and comprehensive financial planning.
Advisory Services through Cambridge Investment Research Advisors, Inc., and financial planning through Panorama Wealth Strategies, both Registered Investment Advisors. Panorama Wealth Strategies and Cambridge are not affiliated. To receive the Five Star Wealth Manager award, individuals must satisfy a series of eligibility and evaluation criteria associated with wealth managers who provide services to clients. Recipients are identified through research conducted by industry peers and firms. Third party rankings and recognitions from rating services or publications are not indicative of past or future investment performance. For more information, go to www.fivestarprofessional.com
Editor's note: this is a paid advertisement.