The value of a peer group
For small business owners, there's a great value to not working in a vacuum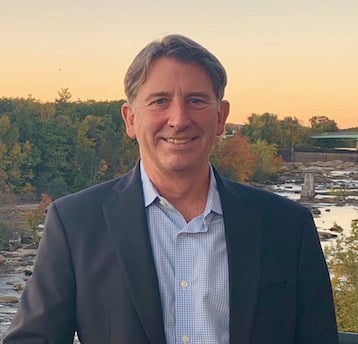 Small business owners often work in a vacuum with limited access to people who have similar day-to-day concerns and questions. There are plenty of us out there — the U.S. Small Business Administration pegged the number at 133,676, or 99% of all businesses in New Hampshire. But being able to connect in meaningful ways with peers to discuss matters such as human resources challenges and business opportunities while avoiding giving up competitive information can be tough and requires proactivity.
Connecting in this way with other small business owners through the Goldman Sachs 10,000 Small Businesses program (10kSB for short) has been a terrific side benefit to the program. We just completed week six of 10kSB and this is the third of five columns reporting on this journey.
There are 37 small business owners in New Hampshire's inaugural 10-week program. We are divided into small growth groups, and these are the individuals we work with most directly. Over the past two weeks we worked on a business feasibility analysis, risk assessment, resource mapping, market scope and sizing, and customer segmentation.
One of my office colleagues who holds an MBA noted that she remembered going through these lessons and doing many forms of analysis on example companies. What makes 10kSB more engaging and real is that we are working with our own numbers and analysis. As a result, we have a lot at stake as we work towards completing a comprehensive growth plan by week 10.
In our growth group we have owners of a chocolate shop, an outdoor adventure center, an automotive detailer and reseller, an engineering design firm, a provider of home-cooked meals and my company, Cookson Communications, a PR, marketing and creative firm. Being noncompetitive and working through defining who we are and how we want to grow, we have become a peer group that provides very valuable feedback to one another.
In week five, we met over dinner to help each of us finalize our growth statement. (Word of advice for those who are creating a CEO peer group: always have a chocolate company and provider of quality, home-cooked meals in your group!) We carefully went through everyone's opportunity statement to help hone the messaging and make it understandable to those who may be unfamiliar with each other's particular industry.
An opportunity statement has five components: solve a pain and create customer value; offer a new product or service or enter a new market; build on existing capabilities; generate profit; and be a personal fit. Our first drafts of these statements crafted last month were several paragraphs long. After three hours of analyzing every word of these statements as a group, these statements were only about three sentences long and much improved.
The opportunity statements then became the basis for running through the modules on feasibility and risk. Most agreed that top risk factors included the risk of an economic downturn, marketing challenges and difficulties in hiring and retaining skilled employees. The resource mapping exercise included a review of your company building blocks, such as human, social, physical, organizational, financial and technical resources.
The market scoping and sizing and customer segmentation modules further challenged our opportunity statements. The primary outcome associated with this analysis was to develop a customer value proposition, which is designed to take into consideration your product or service, your competition and how you differentiate yourself and demonstrate your value to your specific target market.
Knowing some of this intuitively and putting it into spreadsheets and finally a few sentences was yet another challenge. We shared these with our growth groups and once again saw the advantage our peers could provide in asking the hard questions and helping us hone these.
One participant summed this advantage up very succinctly at the end of an online working session. He said, "the whole process has opened my eyes as to how important collaboration is. We can have frank conversations and be very open with one another."
This is the value of not working in a vacuum and engaging in a peer group where you can feel comfortable asking the tough questions. You will find several organizations across the state that will help you find a peer group, or you can create your own. With the right mix, this can be a great asset to your business and decision-making confidence.
Matt Cookson is president and CEO of Cookson Communications in Manchester.