The meaningful contributions of our local banks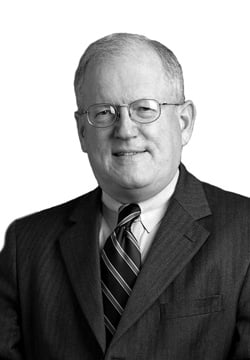 As 2015 starts, I have been thinking about positive things in New Hampshire that we should be thankful for and appreciate. Three of them are our strong and vibrant local banks, our remarkable continuing care retirement communities and the Mount Sunapee and Cannon Mountain ski areas.
Meaning no disrespect to the large national banks that do business in New Hampshire, many of which are significant parts of our economy, New Hampshire is lucky to have vibrant local financial institutions that serve their communities every day. While there are many of them, recent experience with three point out the value of their local presence and involvement.
Lake Sunapee Bank, headquartered in Newport and a subsidiary of New Hampshire Thrift Bancshares – a holding company that also owns Charter Trust in Concord and The Nashua Bank – has a remarkable reach geographically that goes from Brandon, Vt., almost in New York state, to Nashua. The increasing participation in and support of local activities by the bank is remarkable, and it is a real New Hampshire success story of local entrepreneurs continuing to build a strong institution that steps forward with agility and willingness to support other local enterprises in their financing expansion and help individuals with their needs every day.
A similar story is true of Bank of New Hampshire, formerly Laconia Savings Bank. This bank, a mutual bank, is owned by its depositors. The change of name to Bank of New Hampshire recognizes that it is not a Lakes Region institution any longer.
The loans made by Laconia Savings Bank to for-profit and not-for-profit entities, along with its generosity to New Hampshire charitable and educational institutions (including the Warren B. Rudman Center at UNH School of Law), make it a real contributing corporate citizen of the state.
St. Mary's Bank, still another variety of financial institution, being the "nation's first credit union," is a prominent player in the southern tier. Its contributions to the local economy, charities and the participation by its leaders in civic activities, is similar to the role played by the leaders of Lake Sunapee Bank and Bank of New Hampshire.
There are many other examples of local banks that do much good, including Mascoma Bank, Ledyard National Bank and Sugar River Savings Bank. All of these institutions and their willingness to be players in the communities they serve is a positive for New Hampshire.
*****
My late mother's experience in the Taylor Community, a New Hampshire continuing care retirement community (CCRC), points out the value and real contribution of these institutions to the lives of seniors in the state.
Once residents, people are assured that they can stay in the same place and receive care for the rest of their lives. My mother lived in assisted living at Taylor for several years before receiving care in the nursing home over the last year or so. And she enjoyed her time in the independent living cottage she occupied for those ten years.
In addition to the Taylor Community, which has been providing care for a hundred years or so, RiverWoods in Exeter, RiverMead in Peterborough, Havenwood Heritage Heights in Concord, Kendal in Hanover, Birch Hill Terrace in Manchester, and other communities provide this kind of security to those from New Hampshire and elsewhere.
It is worth everyone's while to become familiar with CCRCs as another generation of people seek to sell their homes and determine where they are going to spend the rest of their lives.
*****
The unique partnership between the state and private industry in the leasing of Mount Sunapee Ski Area to the Mueller family of Okemo Mountain and Crested Butte fame, is an example of a real win-win for New Hampshire.
Proceeds from this endeavor are used by the state to improve Cannon Mountain and the adjacent Mittersill property now connected to it.
There has been controversy and debate for a decade or so over the Mount Sunapee operator's request to expand, and a recent court case expanded the boundary of the leased area, clarifying a question. The private operators have proposed an expansion that is opposed by some residents in that area of the state. Maybe I am missing something, but it would seem to me that economic development, jobs and improvements in the local economy would be good for Sunapee, Goshen, Newport and that region.
The opposition to expansion and discussion of expansion during the Lynch administration was a mystery to many. This matter needs consideration by the entire state, which can use all the economic development it can find.
Cannon, the other state property, along with the private ski areas in New Hampshire, provide a real bright spot for the New Hampshire economy and should be valued by everybody.
Brad Cook, a shareholder in the Manchester law firm of Sheehan Phinney Bass + Green, heads its government relations and estate planning groups.