The election's aftermath from a commercial real estate perspective
Tax cuts, simplification, deregulation and monetary policy are all on the agenda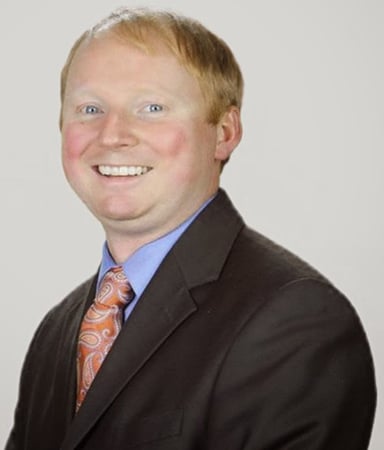 By my count, the 2016 presidential election was a mind-numbing 596 days and included over 20 different players. We are now down to one president-elect and a fraction of that time to digest what that means for the United States.
Of course, the president-elect was not the only person on the ballot – there were many more down-ballot races that narrowed the balance of power in the U.S. Senate and gave the Republicans control of the executive and Legislature in Concord.
While there are many issues that are important in the state and throughout our country, this discussion will focus on issues of concern for real estate, mostly commercial.
At the top of the ticket there is a New York real estate broker, President-Elect Donald Trump. (He is a licensed broker, which begs the question: "What would it be like to sit through a continuing education course with him?" But I digress.)
For someone who has made his mark primarily in land, bricks and mortar, his campaign has been very quiet on anything relating to this sector. The closest we got was in the second presidential debate, when carried interest and depreciation were discussed. While this may have been interesting for someone in my shoes, it really did not help us understand what a President Trump may do as far as changing any current taxation laws on the books.
In Donald Trump's "Contract with the American Voter," released in October, he calls for "massive tax reduction and simplification" and the lowering of the business rate from 35 percent to 15 percent. This is just one bullet out of 28 and does not expand much further, so we are all guessing on what the details around "simplification" could mean.
In a Nov 10, 2016, Forbes article, Lawrence Yun, chief economist for the National Association of Realtors, described that he believes "trimming mortgage interest deductions [and] reducing property tax deductions," could be on the table with a Trump presidency.
He also added the 1031 Like-Kind Exchange could be a focus, which allows owners to sell and exchange into a larger property, while deferring the taxes that would be owed at that time. I may even add a redesign of capital gains on investment property to this list.
All of this, in theory, makes sense. Mortgage interest deduction on housing, capital gains shelter on primary homes, capital gain treatment for investors of real estate, keeping 1031 Exchanges as is, if removed could all total up to close to $1 trillion per year to Uncle Sam.
However, some of the key personnel in both the U.S. House and the U.S. Senate who have been pushing for reform of our tax code have retired. Even if that challenge is overcome, there are plenty of objections from special interest groups, not just real estate, that would push back.
For federal tax reform, there will be a push from the Republicans to reform. If it comes, I expect, a cap on all deductions for personal returns or elimination of the "stepped up basis" at time of death for a 1031 exchange investment.
In Concord, it does not appear that there will be a tremendous shakeup in the taxation of real estate or commercial real estate holdings. What is of interest to owners and occupants of real estate is the governor-elect's energy plan.
For a typical office tenant, energy consumption can be around 10 percent to 20 percent of their overall occupancy costs. For retail and industrial users, the costs are much higher, as the Granite State consistently is in the top 10 highest costs of energy.
Chris Sununu's plan calls for "increasing the availability of baseload power" and in effect increasing the supply to lower the cost. It is not clear if this is the path that will succeed or another option will open up, but it is clear that our elected officials know this is on the minds of commercial real estate owners and users.
A major theme of the newly elected officials is deregulation. President-elect Trump calls for two regulations to go away for every new one that is created. In real estate speak at a federal level, it means that Republicans are sure to use their new power to change/modify/repeal all or portions of Dodd-Frank to free up lending.
The issue is such a priority that it sits in their party platform. The theory behind reform is that this regulation used to reign in the mega banks and was akin to using a sledge hammer on a thumb tack for our local community banks.
Some local banks claim to have responded to Dodd-Frank regulation by shrinking their lines of business to avoid more costly regulatory requirements. It is almost certain that the Republicans in Washington will go after Dodd-Frank, what is unclear is how the lenders will respond to the change and will that change lead to more capital for real estate and business development.
Of more interest to occupants and owners of real estate is what the Federal Reserve will do with interest rates. Even though the increase in rates does not have a linear effect on commercial property value, there is a correlation. While December seems as likely a date as any for a raise to the interest rate, the Federal Reserve is in a no-win scenario, with any action or inaction likely portrayed as a political one.
However, monetary policy typically likes stability prior to increase of rates. With this election cycle being anything but stable, it would seem a drastic rate hike is unlikely but a steady climb over 2017 will be forthcoming.
What is clear is that as a result of the consolidation of power of the Republicans in both Concord and Washington, we are likely to see a good amount of action in the first quarter of 2017. But not even Carnac the Magnificent knows what that will eventually mean for the commercial real estate market.
Chris Norwood, a licensed real estate broker at NAI Norwood Group, Bedford, sits on the Public Policy Committee of both the NH Association of Realtors and the NH Commercial Investment Board of Realtors.