Tech Tidbits From Around New Hampshire
Newforma named to Deloitte Tech Fast 500 … and more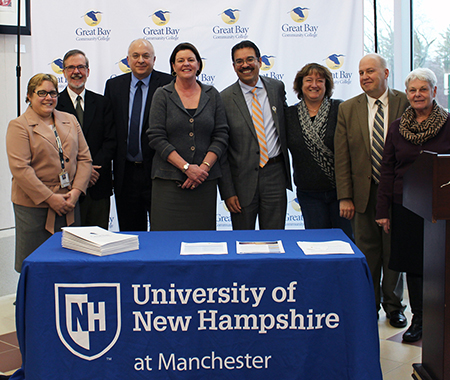 For the third consecutive year, Manchester-based Newforma has been named to the Deloitte Technology Fast 500. The ranking features the 500 fastest-growing tech, media, telecommunications, life sciences and energy tech companies in North America. Newforma grew 127 percent during the period.
A University of New Hampshire team mentored by Professor Qiaoyan Yu took home a third-place trophy in Cyber Security Awareness Week competition, the largest event of its kind in the national, held in November at New York University.
The team of senior Sean Kramer and Zhiming Zhang, a first-year graduate student, proposed a low-cost software and hardware collaborative countermeasure to mitigate attacks targeting stack buffer overflows and function pointer corruption.
Four Dartmouth professors have been named fellows of the American Association for the Advancement of Science, the world's largest general scientific society and the publisher of the journal Science.
Dartmouth's new AAAS fellows are Nathaniel Dominy, a professor of anthropology and biological sciences; Eugene Santos Jr., a professor of engineering at Thayer School of Engineering; Surachai Supattapone, a professor of biochemistry and cell biology at the Geisel School of Medicine; and Ross Virginia, the Myers Family Professor of Environmental Science.
The U.S. Army has awarded BAE Systems a seven-year contract worth up to $384 million to provide specialized weapon sights that improve soldiers' ability to quickly and accurately engage targets at extended ranges.
The sights are designed specifically for machine gunners and operate during daylight, darkness, adverse weather and obscured visibility conditions, BAE said. The technology combines high-resolution sensors with a lightweight laser range-finder and wirelessly transmits weapon sight imagery in real time to a helmet-mounted display.