Summer, brought to you by nonprofit organizations
They provide essential places and experiences people treasure and count on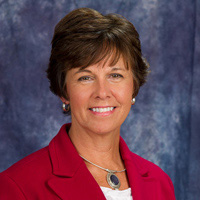 Summers are precious for everyone who works and lives in New Hampshire, especially those summers that follow a long, cold winter and rain-soaked spring.
As residents of the Seacoast, my husband and I enjoy boating on the Piscataqua River and into Great Bay most weekends. Living on the coast also means you are destined to host an influx of relatives over the course of a summer.
As fairly new boat owners, we've created a tradition of treating our summer guests to a motorboat tour of the Seacoast. Recently, my daughter from San Francisco and five of her college friends gathered at our home for a mini-reunion. As fate would have it, the tide was high and the sun shining, making it a perfect day to showcase our region via the waterways.
We put in at the Great Bay Marine and took a spin past the Jackson Estuarine Laboratory. We bragged to our guests that Jackson Labs is a world-renowned research facility, part of the UNH School of Marine Science and Oceanography. As a nonprofit research program, it brings significant private and public grant resources into our state for the study of aquaculture, ocean mapping, and fisheries and estuarine research.
As we motored under the Memorial Bridge linking Portsmouth to Kittery, we slowed down to view the Captain Edward H. Adams Gundalow as it sailed by, filled to capacity with visitors experiencing the busy harbor the way commercial fishermen and traders did between 1690 and 1900.
The Gundalow replica was built just three years ago by the a group of passionate community people dedicated to protecting the Piscataqua region's maritime heritage and environment through education and action.
The floating barge has quickly become a point of interest on the river, drawing historians and tourists as well as local families to the harborside to learn and experience Portsmouth from a fresh angle.
Tip of the iceberg
Motoring past Prescott Park, we listened briefly to the live music being presented as part of the Summer Festival series and pointed out the hundreds of families picnicking in the park and visiting historic Strawbery Banke across the street.
As we turn our boat into the Atlantic Ocean, we passed the Seacoast Science Center at Odiorne State Park and shared with our guests that the center was just granted authorization by the National Marine Fisheries Service as a Marine Mammal Rescue Center, qualified to respond to stranded and injured seals, whales, porpoises and dolphins.
We waved to the clusters of children and their parents, wading in the tidal pools and climbing along the rocky shoreline.
As we headed toward the Isle of Shoals, we took in the pristine beauty of Star Island, with its rambling white hotel that serves as a family retreat and conference center for visitors, artists, clergy and historians.
In the span of a half-hour, we pointed out six nonprofit landmarks that are pivotal to New Hampshire's economy and quality of life.
Each organization supports our quality of life in New Hampshire, and their services are key pieces to the puzzle that makes our state so special.
And each provides a triple or quadruple bottom line to the community – generating revenue, employing workers and preserving valued assets while enriching our planet and lives.
This is only the tiniest tip of the iceberg.
Think of all the nonprofits that support a parent's ability to work over the summer by providing quality child care, summer camps and community music and art programs. Not to mention the thousands of teenagers clearing trails in the White Mountains, mentoring younger children at the Boys and Girls Clubs and gaining confidence through scouting, outward bound adventures and 4H.
Look around your community this summer, note all the places and experiences you treasure and count on for your summer traditions and year-round quality of life.
When people think that nonprofits are "nice to have, but not necessary" I say – think again.
Mary Ellen Jackson, executive director of the New Hampshire Center for Nonprofits, can be reached at 603-225-1947.