State's crackdown on worker misclassification not all it's cracked up to be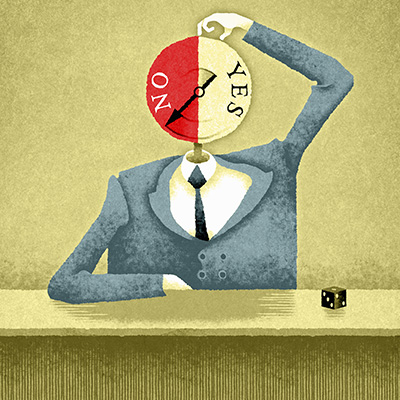 When Sonny Dean thinks about New Hampshire Labor Commissioner Jim Craig's announced intentions to "step it up" when it comes to cracking down on businesses misclassifying employees as independent contractors, it "makes the hair on the back of my neck stand up," he says.
Dean has been fighting the state Labor Department ever since April 2013, when his Merrimack company – Dean Drywall Installations LLC – was originally slapped with a $320,000 fine for various labor violations, including some $35,000 in fines for misclassification.
After negotiations and a hearing, the department dropped the fine to $24,200, including $5,500 for the misclassification charges. The agency eventually ruled that paperwork showed that only one of the 85 people working on Dean's two construction sites was an employee.
But that outcome doesn't mollify Dean, who is appealing the department's decision, pointing to the time, the attorney fees and "just the stress of it all" he endured.
Yet for Joe Donahue, a member of Carpenters Local 118, the Dean Drywall fine reduction was exhibit one in the case that shows the state's laxity when it comes to enforcing labor standards, particularly in the construction industry.
According to Donahue, this doesn't just affect workers, it hurts firms that play by the rules, both in losing bids for local jobs and because insurers shift uncovered unemployment compensation costs onto those that pay them.
"It's bad for business," Donahue says. "It's cheaper for business to work outside the state."
Dueling definitions
That's what Mario Plante, owner of Hudson-based Save on Wall, does. His firm, a unionized company that employs about 350 people who work almost entirely in Boston, where most of the jobs go to union firms.
In New Hampshire, he claims, competitors "cut corners, don't pay overtime – it's impossible to do something right." Although 40 percent of his workers are from New Hampshire, "they don't want to work here."
As Mark McKenzie, president of the state chapter of the AFL-CIO, sees it, New Hampshire is becoming a "haven for contractors who break the law right and left."
There is no question that the problem of misclassification is widespread in New Hampshire. Since 2012, the state Department of Employment Security has found cases of misclassification in 23 percent of the 922 audits it has conducted. That means that employers and employees avoided payroll deductions on some $37.7 million in wages, including some $677,000 in unemployment compensation taxes, not including fines and penalties.
The state Department of Labor – which oversees various labor laws, including the requirement that companies carry workers' compensation coverage – stepped up its enforcement in 2013, when it fined 20 firms for misclassification, compared to just one in 2012. But that was still far short of the 93 Employment Security audits that found misclassification during the same year.
Of those cases, the agency initially proposed that 24 firms pay $182,650 in fines for misclassification dating back to 2011 – fines that were lowered to less than $70,000 after hearings were held.
Those figures don't include cases like Dean's that are still pending.
The reason behind the discrepancy between the two agencies – both in the number of cases and the amounts fined – are not clear, particularly since both belong to a joint task force on misclassification for which they share information on violations.
Officials for both sides point to the different agencies' definitions of independent contractors. Labor has seven criteria, while Employment Security has three, not to mention the state Department of Revenue Administration and the federal Internal Revenue Service, which have their own definitions. That means someone might be a worker under one set of laws might be a contractor under another
State Rep. Keith Murphy, R-Bedford, and the owner of Murphy's Taproom in Manchester, ended up meeting the criteria of one agency and then wound up getting fined by another. This prompted him to introduce House Bill 1349, which would have protected those who follow at least one set of rules in good faith.
But it would be better if everybody agreed on the same rules, he says.
"I don't care which definition is better," he said when testifying earlier this year before the House Labor Committee. "Pick one."
The agencies have been trying to do that for years, and say they will continue to do so, even though Murphy's bill failed to pass. And both say they are sharing information on violations for better enforcement.
Lack of cooperation?
But so far there is not much evidence that the arrangement is working.
Unlike Labor, Employment Security – citing a privacy exemption in the Right to Know law – won't release the names of the companies it found to have misclassified workers as independent contractors. But it did release the names of companies on which it placed a lien for nonpayment of unemployment taxes.
There is only one company on both the Labor and Employment Security lists: Dom Rep Drywall LLC of Manchester.
According to Labor, the company owes more than $13,000 in fines ($5,000 for misclassification), down from a proposed fine of $90,000 (almost $15,000 for misclassification).
And Employment Security has placed a $6,558 lien against the company's property in Hooksett for taxes owed. Dom Rep did not return phone calls.
Attorneys from both agencies say that the lists are like "apples and oranges," but to Donahue of the Carpenters Union, the lack of overlap is another example of the lack of cooperation between agencies, thus allowing misclassification to thrive.
"That's my big beef. Why is this [cooperation] not happening?" Donahue says.
Things are different in Massachusetts, where the state can issue a stop work order on a job over misclassification and other labor violations. It also can put a contractor on a debar list, preventing it from getting state contracts.
Massachusetts also can charge for unpaid workers compensation premiums and place the money into a fund to pay for the medical care of misclassified workers not covered by workers' comp who are injured on the job.
Last September, Massachusetts announced – thanks to the work of its Joint Enforcement Task Force on the Underground Economy and Employee Misclassification – it recovered $21 million of misclassification from mid-2011 to 2012.
New Hampshire has a similar joint task force that is studying the issue (including the possibility of stop work orders), but actions have thus far been limited to issuing annual reports and increasing educational efforts among employers – and more recently, among workers.
In mid-May, the Massachusetts attorney general's office filed suit against Universal Drywall LLC – an Auburn, N.H., company – for misclassifying workers at three Massachusetts sites.
Donahue says he brought the firm – which also is working on the federal Job Corps Center project in Manchester – to the attention of both state and federal regulators, pointing out an earlier $327,000 judgment from Universal's workers' compensation carrier in 2011 over misclassification. (The case is currently being appealed.)
In 2012, New Hampshire's Labor Department investigated Universal on a public works job in Manchester, but it found the paperwork verifying that the individuals involved could be defined as independent contractors.
Labor Department attorney Martin Jenkins says that the agency does attempt to talk to workers to see if such paperwork does "reflect reality," but it was unable to do so in this case.
The Massachusetts suit, however, called such paperwork a "sham" that masks the reality that the "independent contractors" were actually treated as workers.
Universal's attorney claims that the Massachusetts attorney general "misunderstands how the hiring and employment" is done in the drywall industry.
Donahue maintains that Universal uses the same paperwork for the same purpose in New Hampshire.
'It's disheartening'
"Sham" is the same word used by New Hampshire Labor Commissioner Craig, though he was speaking in general terms.
"We are not going to accept sham contracts as evidence by themselves," he says.
Craig says he shared his frustrations with Donahue over coordination of enforcement efforts, saying that there "was no systematic attempt get a handle on the problem."
He also echoes the union's concern with the reduction in fines, noting that in the past agency inspectors stood alone against attorneys for the contractors.
"It's tough and disheartening to see fines evaporated, to get knocked down on cross-examination," says Craig, who has added an attorney to his staff to represent the department at all hearings and increased the training of inspectors so that they will scrutinize paperwork to a greater extent.
"We are not going after the mom-and-pop who make mistakes," Craig says. "But those who know what they are doing."
While some contractors have complained, he says, "too bad with that. We are going to step it up. We are going to do whatever it takes to get these guys to comply or get out."
Most construction firms do want to follow the law, if only to avoid being surprised with a huge workers' compensation bill, says Gary Abbott, executive vice president of the Associated General Contractors of New Hampshire. "They don't want to get around the law, they want to comply with the law. What they want is a clear definition."
And Abbott seems to be puzzled by the complaint that the Labor Department's fines wind up being reduced after a hearing.
"Isn't that the purpose of the hearing, to access the fines after reviewing the facts?" says Abbott. "Am I off base or what?"