Solving hiring challenges
Connecting with high schools offers an answer to recruiting employees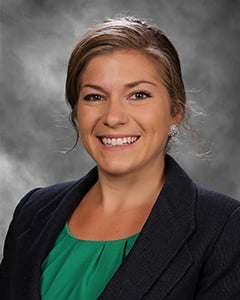 Think back to your first job experience — your first time in the "real-world." Maybe you scooped ice cream over the summer or worked the register at your local grocery store. What were your goals? Most likely you were simply looking to earn money to buy that shirt you wanted or to have a night out with friends; a sense of independence. Your sights were not set on making your first job into a lifelong career. In fact, you likely did not have a true career experience until you graduated high school or went off to college.
Today's teens are entering a workforce with a marginal unemployment rate. Help wanted ads are everywhere you turn. Businesses are desperate for employees and looking at unique solutions to fill roles. One of the integral solutions to our workforce development challenge lies in providing opportunities to high school students.
While the schools know this, and industry is talking about this, there is often disconnect as to how business and education can come together. We refer to this as the silo effect — everyone is working hard at solving the workforce dilemma, but we are not necessarily working together. So how do we connect the pieces of the puzzle?
Despite our evident problem-solution situation, high school students and Career and Technical Education programs across the state still face stigma and barriers in developing business partnerships.
Fact: most high school students do not have career experience.
Another fact: you cannot gain experience without experiences.
So how do we work together to reach students, provide opportunity, and as a result, build our workforce with trained, dedicated employees who have the skills and knowledge the industry desires? Simple — engage with students and provide opportunities (note: these work in tandem).
Every business should have a point person responsible for interacting with their local school district. Connecting with students could be in the form of guest speaking, participating in internship and career fairs, offering mentoring and open office hours, inviting students in for facility tours, setting up breakfast and/or lunch and learn sessions for students interested in your field, sponsoring a student to pursue further training, participating in mock networking or interview events, or — arguably the most important — offering work-based learning opportunities.
Work-based learning provides opportunities for students to engage in internship/work-study experiences with mentors in the career field that they are interested in.
In most New Hampshire high schools, there is a designated staff member responsible for building and managing these relationships. Sometimes the title changes (for example, ELO, extended learning opportunity or school-to-Work coordinator), but the underlying goal is the same — connect students with experiences that will lead to skill/ knowledge development and opportunity.
These programs are not possible without business and industry connections and these individuals are dedicated to networking on behalf of their students. They want to hear from you!
The next thing you are about to read is possibly the most important piece of advice when reaching out to high schools to recruit their students for job opportunities.
May or June of the student's senior year is often too late to recruit. Counselors and teachers work tirelessly to ensure students know every opportunity available to them. The discussions as to college and career goals start as early as middle school (in some instances, even sooner). By the student's sophomore year, they have their eyes set on a career path and have courses geared toward that goal.
It might sound ambitious, but it is the new way of the world. If one of your workforce development initiatives is to hire high school students, you absolutely have to start engaging with them early on in their high school career.
Want to solve your hiring challenges? Begin your next staff meeting with a discussion as to what you are doing to engage with your local high schools. When opportunity is knocking, our doors are always open.
Stacey Kallelis is the work-based learning coordinator at Salem High School, one of the largest programs of its kind in the state.