Smart business technology for smart business security
Mobile apps are an easy and cost-effective way to set up security system monitoring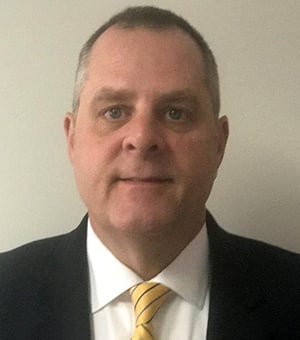 Whether a business has two employees or 2,000, the need to keep buildings, inventory and information safe is paramount.
According to a recent study by National Cyber Security Alliance, 50 percent of small businesses have experienced a cyber attack and 60 percent of small- and medium-sized businesses will go out of business within six months of experiencing a cyber attack. In addition, two of the largest causes of inventory shrink (or loss) are due to shoplifting/external theft and employee theft according to the National Retail Federation. Small companies are often challenged with smaller security and technology budgets and need solutions that are affordable, yet effective.
Smartphones and mobile apps are an easy and cost-effective way to set up a "smart business" with security systems that can be monitored from anywhere. According to a recent U.S. Cellular survey, 48 percent of respondents use technology to enhance and simplify how they manage security, allowing them to monitor cameras, control lights and locks, and potentially detect intruders.
Today's security systems are intuitive, customizable and can be easily controlled using mobile devices. Combined with U.S. Cellular's high-quality network with nationwide coverage that works whenever and wherever our customers need it, simple, user-friendly DIY kits and accessories can be a cost-effective alternative to more complex security options.
U.S. Cellular offers tips for companies of any size – with any budget – to keep facilities, assets and information safer and more secure. Businesses may want to utilize one or a combination of the suggested wireless technology solutions to enhance security:
Use a DIY system. Monitoring a business' facilities can be affordable and easy to set up. DIY options such as the Monnit Remote Monitoring Systems offer user-friendly mobile security controls to monitor temperature, humidity, motion, lighting and entry points such as exterior doors or windows.
Capture images remotely. Businesses with inventory and other after-hours security concerns can install surveillance cameras for an added layer of security. Devices such as the Guardzilla All In One Security Camera can take photos and videos based on motion and send to any mobile device in real-time. In addition, this high-definition camera has a built-in speaker and microphone that allows users to listen as well as broadcast into the building, infrared sensors that provide images in dark areas and an optional 100 dB alarm to deter intruders.
Install fleet management and GPS asset tracking devices. Larger equipment – such as tractors and bulldozers – can be tracked in real-time to reduce theft and employee misuse. Fleet and vehicle tracking devices can be monitored through mobile apps and set to provide automated alerts if moved outside of business hours.
Require security programs on all wireless devices. Many U.S. businesses have a policy where employees can bring their own phone, which allows for cost-savings but can also pose unique threats in protecting company information. Mobile device management (MDM) allows companies to manage, configure, support and secure multiple devices, whether Android or iOS, from one core console. Employees can access sensitive company information from their device without compromising the integrity or security of an organization. MDM systems can also erase data from devices that are stolen or lost and provide secure cloud storage for much of a business' proprietary information.
U.S. Cellular offers a Business Concierge Services Team that can provide businesses with a free assessment to secure buildings, assets and information. Customers who would like to take advantage of this service can stop by a local U.S. Cellular location or contact the Business Concierge Services Team directly at 1-866-USC-4BIZ (1-866-872-4249) or uscellular.com/uscellular/support/contact-us/business.jsp.
Gerry Wilson is area sales manager-business for U.S. Cellular in New England.