Shaheen-backed 504 refinancing loan bill gains in Senate
The bill permanently reauthorizes the SBA's 504 refinancing program, a federal stimulus effort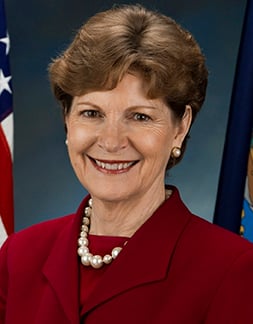 The Commercial Real Estate and Economic Development Act – a bill that would reauthorize a U.S. Small Business Administration refinancing program – was approved June 17 by the U.S. Senate's Committee on Small Business and Entrepreneurship.
The bill, co-sponsored by U.S. Sen. Jeanne Shaheen, D-N.H., permanently reauthorizes the SBA's 504 refinancing program.
The popular 504 program allows small business to finance the purchase of real estate, buildings and machinery at a lower interest. The refinancing aspect of the program has allowed the low-interest refinancing of commercial mortgages. It was a provision that was originally enacted as part of the Small Business Jobs Act of 2010, a stimulus-related measure that expired last September.
The 504 loans are usually provided through certified development companies – or CDCs — private, nonprofit corporations set up to spur community-based economic development.
"We must do more to boost small businesses, and the plan we passed last night is a bipartisan, common-sense and long-term way forward that will help create jobs," Shaheen said. "This particular program has given many New Hampshire small businesses the capital they need at no cost to the taxpayers, which will help them grow and hire more workers."
Shaheen co-sponsored the bill with Sen. Mary Landrieu, D-La., and Johnny Isakson, R-Ga.