Senate OKs State School redevelopment commission
Measure would establish Pease-style panel for Laconia site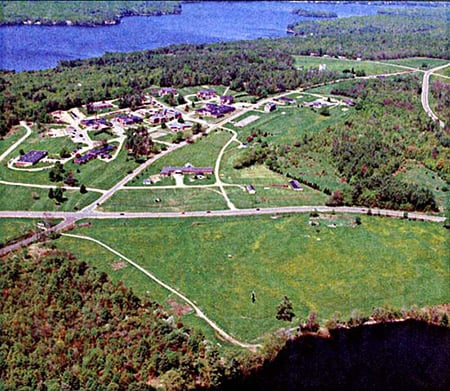 Creation of a redevelopment commission for the former Laconia State School property took a big step forward last week with the NH Senate's approval of legislation setting up the panel.
The measure, House Bill 340, includes a plan to establish the Lakeshore Redevelopment Planning commission and repeals the current state law that requires the state to sell the over 200-acre property, which has long been unsuccessful.
Chaired by an appointee of the governor, the commission would consist of eight members: four, including one from Belknap County, appointed by the governor and executive council; two appointed by the city of Laconia; and one appointed by the House speaker and another by the Senate president. The commission will have an initial budget of $365,000 with the expectation that it will request funding to invest in infrastructure on the site in the 2020-2021 capital budget.
Senate President Chuck Morse, R-Salem, driving force behind the legislation, said the bill is based on the commission that set up the Pease Development Authority, which oversaw redevelopment of the former Pease Air Force Base into one of the state's major job engines.
"We watched as the Laconia State School property did not sell for many years, but along with the city of Laconia and other key stakeholders, we hope to bring in new ideas for the future use of property that will strengthen the economy, create jobs and grow the small business environment in Laconia and the state of New Hampshire," said Morse.
He added that the commission "will allow for a fresh perspective and new goals for a long-term solution for the Laconia State School property."