Seacoast residential sales still sizzling
July transactions reach highest level in years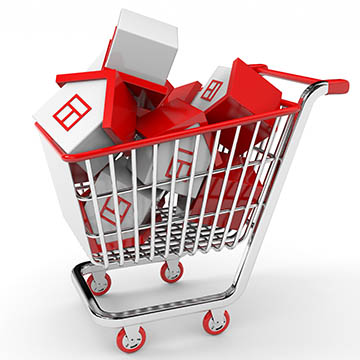 Home sales on the Seacoast set yet another record in July, and this time monthly transactions were at their highest level in at least the last five years.
According to data from the Seacoast Board of Realtors, sales in 13 sample area communities there were 160 transactions, topping by 8.8 percent the previous monthly record of 147 set in July 2014.
The median monthly sale price settled at $407,250, down from last year's $409,950, but bringing up the cumulative median sale price for the year to $390,000 — 5.4 percent ahead of last year's $370,000. Total sales volume for the year is now up 5.15 percent from 2014, according to the Realtors.
July was also the biggest month ever in the modern era for condo sales, with 82 transactions, up 26 percent from 2014 and breaking the previous record of 75, which was set in June.
The monthly median sale price reached $251,700, the highest since August of last year. That pushed the seven-month cumulative median sale price to $240,000 — up 2.78 percent from last year. The 352 total sales for the year closed is a 16.9 percent improvement over 2014, the Realtors said.
The 13 sample Seacoast communities are Exeter, Greenland, Hampton, Hampton Falls, New Castle, Newfields, Newington, North Hampton, Newmarket, Portsmouth, Rye, Seabrook and Stratham.