Rising prices heighten our demographic issues
It's empty-nesters vs. young buyers for available homes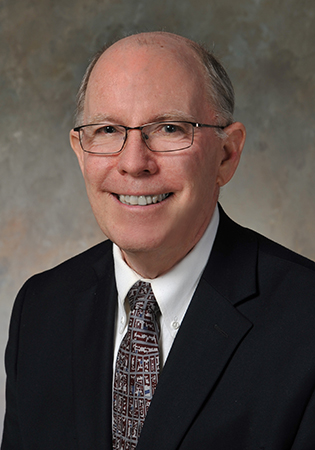 Preparing to write these columns, I clip articles, book reviews, emails, etc., and put them in my "ideas" file. Most of the time, I have a strong sense of what I want to write about, but not always. Thankfully, the Counselors of Real Estate have come to the rescue as their quarterly newsletter, "The Counselor," arrived in yesterday's mail.
Two articles highlighted: "U.S. Multifamily Market Still Thriving 10 years Past Recession" (by Jeanette Rice, working for CBRE Analytics in Dallas) and "The Top 10 Issues Affecting Real Estate."
Jeanette spoke to the Boston chapter of the CREs a few months ago. Multifamily is still very strong (19,000+ units in the pipeline in greater Boston). In "normal economic cycles," we would have had or would soon expect a slowdown and/or correction, but we are not in a "normal" cycle. The best explanation for this is that the last recession was so steep it is taking longer to recover. Alas, markets do correct, and this one will.
In May, the CREs voted (about 75%) that we will see some form of correction or "adjustment" in 2020. How much and for how long is anyone's guess. The risk is that once things slow down, will they (or can we) stop the slide and initiate a timely recovery? The likely answer is yes.
But again, these are not normal times and the politics coming out of 1600 Pennsylvania Avenue are a disrupter. Time will tell.
Annually, the CREs do an internal poll of what constitutes the top 10 things affecting commercial real estate. The top six were:
Infrastructure
Housing in America
Weather and climate-related risks
The technology effect
End-of-cycle economics (see above)
Political division
Number 2, Housing in America, is universal. Every community needs more housing, priced to be affordable by working households. Construction costs continue on a steep upward trend. Historically, cheap mortgage rates have helped families bridge the gap (and at the same time perpetuated the rising prices). If residential mortgage rates revert to a historically higher band, then many homeowners are going to be stretched beyond their means. This affects every community.
Here in Concord, every week we see empty-nesters wanting to downsize, square off against young homebuyers looking for something they can afford. Walking through my neighborhood (Concord's South End) the other morning, it struck me how few young families live here now. When we moved here in 1988, there were 50 to 60 kids – the streets were full of them. There are less than 10 now.
Some of this is demographics (the aging population), but the main driver is rising home prices, where even 60-year-old homes are selling for over $300,000. For those who are seeking to further downsize, it is not possible to sell high and buy low in the same market. I have looked at more than 50 smaller homes, but the math does not pencil out – even for me, who can oversee renovations and upgrades myself. So many of us stay put, adjust to the annually rising taxes, spend more time than we would like keeping up with the big yard and repairs.
One key piece is the very high cost of land (compared to the Sun Belt). Another is the shortage of contractors and tradesmen, which reduces capacity and pushes up prices. The young folks are most impacted, and some of them choose to move away to more affordable regions, further exacerbating the aging problem.
Bill Norton, president of Norton Asset Management and an honorary member of AIANH, is a Counselor of Real Estate (CRE) and a Facilities Management Administrator (FMA). He can be reached at wbn@nortonnewengland.com.