Rethinking nonprofits: how businesses can help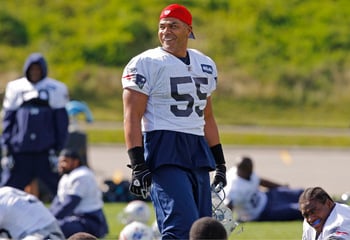 Nonprofit organizations — the ones that our communities rely on for everything from fine art and entertainment to day care, health care, food pantries, shelters and many other vital services — are struggling. They have been as severely affected by the current economic downturn as any other sector of our economy—maybe more.
Early in this recession, the Chronicle of Philanthropy predicted that 100,000 nonprofits would go out of business. Regionally, United Way of Central and Northeastern Connecticut reported last month that fully a third of the nonprofit executives in its 40-town service area were "concerned" or "very concerned" that they might close in the coming year.
Whether they rely on support from ticket sales, private donations, endowment income, charitable foundations, corporate donors, or the state and federal governments, nonprofits have been hurt by the plunge in the market and the near-universal belt-tightening that has followed.
New Hampshire's corporate and business philanthropists — most of whom have seen their own resources constrained in the past 12 months — are not in a position to compensate for these lost revenues through increased grants. Nor necessarily should they. But they are positioned to encourage sound business practices, innovative partnerships and consolidations within the nonprofit sector to ensure that critical community services continue.
At a funder roundtable convened earlier this year by Associated Grant Makers, Professor Martin Linsky of Harvard University's John F. Kennedy School of Government opined that there is a "new normal" for nonprofits — an environment marked by uncertainty and inadequate information, in which change is constant. He urged grantmakers to try to help nonprofits operate within this new paradigm by:
• Helping them differentiate between what is expendable and what is essential
• Encouraging risk-taking by playing the role of "monitors rather than saviors"
• Encouraging nonprofits to work across boundaries, building relationships and coalitions
• Becoming "conflict organizers" who help surface difficult value choices but avoid buying peace with their wallets
• Taking responsibility for shaping the future by encouraging "next practices" rather than simply "best practices"
New models of operation
Separately, The Corporate Fund, a coalition of many of New Hampshire's most generous corporations, repurposed itself last year, moving away from making program grants (which each of its members already does individually) to focus its pooled resources on helping corporate funders and nonprofits adapt to this "new normal."
The Corporate Fund will continue to present the annual Walter J. Dunfey Award, recognizing management excellence in the nonprofit sector. Its Consultant Resource Bank and nonprofit Board Self-Assessment Kit will continue as online resources. But in 2009, The Corporate Fund also launched four new strategic initiatives in partnership with the Center for Nonprofits aimed at its new strategic focus:
• The Nonprofit Board Excellence Symposium focusing on board leadership issues
• The Nonprofit CEO Clinic on Governance as Leadership, a CEO-only clinic aimed at helping nonprofit leaders get the most out of their governing boards
• Measuring the Value of Corporate Community Engagement, a daylong seminar exploring emerging research on strategic corporate/nonprofit partnerships
• The Nonprofit Assessment and Sustainability Action Team, a pilot program offering nonprofits a fast-tracked comprehensive sustainability evaluation and action plan
Many New Hampshire nonprofits have already begun seeking new models of operation in order to ensure not only sustainability, but also to more effectively and efficiently fulfill their missions.
In Concord, five statewide nonprofits are affecting economies of scale by sharing back-office support infrastructure. The Children's Alliance of New Hampshire, Leadership New Hampshire and Early Learning New Hampshire share space, office cleaning services and a telephone system. With the New Hampshire Women's Fund and the Women's Policy Institute, which are housed around the corner in the same building, they pool Internet service, a photocopier, a fax machine and a conference room. Two of the organizations also share a staff person who works half-time for each of them.
In Nashua, the Partnership for Successful Living, one of the recipients of The Corporate Fund's 2009 Dunfey Award, has created and executed an entirely new delivery system for social services.
It is a collaboration of six independent agencies working together to help individuals and families address some of life's most difficult (and often interrelated) issues, such as chronic homelessness, mental illness, and poor health.
While each partner agency is a separate nonprofit, they share board and management, as well as finance, information technology, marketing, and development staff. Thanks in part to the ability of these agencies to focus on the needs of the whole person, Nashua has witnessed a 64 percent drop in homelessness over the past seven years.
Economic uncertainty may well spell the demise of some nonprofits in our region. But thoughtful, targeted corporate public involvement can help ensure that those organizations that survive will be more robust, more nimble and more strategically effective.
<p>
<font size=1>Byron O. Champlin, the Concord-based assistant vice president and program officer for the Lincoln Financial Foundation, is chairman of The Corporate Fund.</font size)