Resourcefulness reveals multiple benefits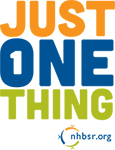 As part of the Environmental Protection Agency's Food Recovery Challenge, businesses, schools and other food distributers are asked to take steps to drastically cut back the amount of food waste they send to the landfill.
A variety of participants have stepped up to the challenge, but Hannaford Supermarkets is a shining example of one business that has really taken the Food Recovery Hierarchy to the heart of its business model.
Starting at the source, the Food Recovery Hierarchy calls on participants to cut back the amount of surplus food generated. Whatever excess food remains is sent to food banks, soup kitchens and shelters. Scraps or food not fit for human consumption are sent to feed livestock. In the next step, left over waste oils or food scraps are utilized for industrial uses, like rendering and fuel conversion, while other unusable scraps can be composted. The last resort is to dispose into a landfill.
Few specific ideas are provided for how to perform these steps on a large scale, leaving businesses to come up with the solutions that suit them best. Hannaford has developed creative strategies to work closely with the community and manage each supermarket location in an efficient, cost-saving way.
"First and foremost, we hope that we can order and sell appropriately so we don't have shrink in our stores," said Kasey Harris, environmental program specialist at Hannaford. "So if we're executing source reduction well, then we are going to have less cost in the system there."
One method is Hannaford's computer assisted ordering system that uses sales predictions to reduce duplicates and excess food. Each aspect of the Food Recovery Hierarchy is, in Hannaford's case, either cost-cutting or cost neutral. Food sent to shelters or local farms does not incur the cost it normally would to be hauled off in a dumpster, for example, since it is taken away from the supermarket free of charge. And the composting program is cost neutral, since the alternative would be paying to send the food to the landfill.
Following the EPA Food Recovery Hierarchy does more than just save costs for the company. Hannaford's partnerships with food banks, farmers and composting programs puts excess food to use in a way that's positive for the community and environment.
"It's what we're committed to do, to be a good partner in the community, to donate food when we can," said Harris.
Implementing the Food Recovery Hierarchy doesn't go without its difficulties, however. According to Harris, it took a lot of diligence to implement the program. One challenge, Harris said, was teaching store employees and managers what was appropriate to place in the composting bins or donate.
"We really had to go out to the stores and walk through the bins. So, understanding what's acceptable for each level of the [Food Recovery Hierarchy] can be a little tricky," she said. Another challenge can be finding the right partners in the community to work with in donating food to shelters and farms.
Since Hannaford started following the EPA Food Recovery Hierarchy, it has recycled over 75 percent of its total waste and decreased its waste volume by over 30 percent. Despite the challenges, Hannaford has continued to follow the steps of the hierarchy, and the communities around each supermarket location have seen the benefits of these steps.
The "Just One Thing" Campaign is an 18-month effort of New Hampshire Businesses for Social Responsibility. Its purpose is to challenge businesses to consider incorporating a sustainability initiative into their operations. Companies can celebrate their achievements and inspire others by sharing their stories on the campaign's webpage. To submit your story or read others, visit nhbsr.org/jot.