Report: NH lags the region in solar energy
State's has 4 watts of installed solar per capita; Vt. has 112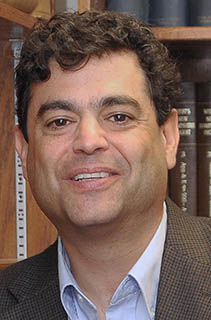 New Hampshire has the lowest ranking of any New England state when it comes to the amount of installed solar energy per person, and it especially lags behind Massachusetts and Vermont, which are among the nation's leaders, according to report released by Environmental New Hampshire.
The difference is even more dramatic when you consider that the Granite State doubled its total amount of solar power in 2014.
New Hampshire installed three megawatts of solar power in 2014, bringing its total solar power capability to five megawatts, which is the lowest amount of the 32 states included in the report.
On a per-capita basis, that's four watts per New Hampshire resident, which places the state 29th out of the 32 states.
Compare that with 24th-ranked Maine, with 10 watts a person, eight-ranked Massachusetts, with 111 watts per person, or seventh-ranked Vermont, with 112 watts per person.
Indeed, Massachusetts installed 308 megawatts of solar power last year, the fourth highest total of any state. The Bay State now has 750 megawatts of installed solar, the sixth-highest ranking. California has the most, nearly 10,000 megawatts, and Hawaii has the most per capita, 312 watts.
New Hampshire could do better, said Jana Wilkes, a new organizer for Environment New Hampshire, which is scheduled to hold a press conference about the report Thursday. "The state needs to change its policies to encourage solar."
Renewable Energy Fund
Jack Ruderman, director of community initiatives for solar installer ReVision Energy and former director of the NH Public Utilities Commission's Sustainable Energy Division,, ticked off some of the policies to explain the reason New Hampshire lags behind other states:
• The renewable energy certificate value received by power generators is low. New Hampshire has a price cap of $55 per megawatt. Massachusetts has a price floor that's declining but still won't go lower than $189.
• Renewable energy goals are very low. New Hampshire only requires that utilities in the Granite State obtain 0.3 percent of their energy from solar, a figure that won't be going up. That works out to just 30 megawatts. Massachusetts; goal is 1,600 megawatts.
• Net metering restrictions are limiting. New Hampshire only allows systems with under a megawatt to sell power back to the grid, with a total capacity of 50 megawatts, to be apportioned by load among the utilities. But three of the four utilities are getting close to their goals. Most other states with net metering don't have a cap and allow larger systems to use them.
• The state's Renewable Energy Fund, paid for by utilities that don't meet the above goals either by purchasing power or renewable energy certificates, is in a precarious state. When it was doing well and it looked like it would be able to hand out $20 million to $25 million a year, the Legislature considered raiding it to balance the budget. The budget that passed, but was vetoed by Gov. Maggie Hassan, reduced that raid to $700,000 this year and $1.5 million the next. In addition, another bill pertaining to the state Site Evaluation Committee, which mainly concentrates on wind farms and oil and gas pipelines, will grab $500,000.
These raids didn't seem like that much at the time, but it turns out the state will only be getting about $7 million for its Renewable Energy Fund next year, said Ruderman. Already, the grants for large scale solar projects has been exhausted said Ruderman.
"Solar is the fastest-growing market in New Hampshire," Ruderman said. "We are bursting at the seams. Still, because of these policies, we have to work very hard to bring these deals to fruition."