Report details steps to tackle NH gender pay gap
Work remains to be done, according to Dartmouth study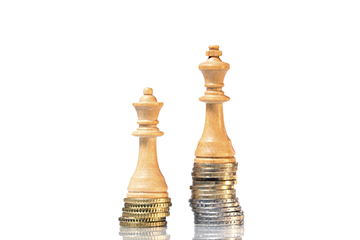 While the pay equity picture in New Hampshire has improved, further action must be taken to fully close the gap between men and women, according to a report from the Policy Research Shop at Dartmouth College.
The Paycheck Fairness Act, enacted in the 2014 legislative session, updates state law to eliminate loopholes, increase transparency in wages and ensure that all workers have the right resources to help them earn a fair and equal paycheck without fear of retaliation. A companion measure was passed as well, that bars employers from disciplining or discriminating against employees who disclose the amount of pay they receive.
While the two laws are big steps on the road to pay equity in New Hampshire, the Dartmouth report points to other changes that could be made to achieve the complete goal.
For example, the report points to a Vermont law that prohibits paying differential wages for any reason related to gender identity, such as skills, personality traits, or lifestyle differences. The report additionally suggests that New Hampshire require employers to keep a record of wages, hours worked, and total amount paid to each worker, much like what Delaware law already dictates.
All states, including New Hampshire, currently rely on a self-reporting system, making reporting resources available to any employee who wishes to report a violation of the law. But, the report notes, the system misses women who are ignorant about pay discrimination or those who are unwilling to report for other reasons.
One way to cover more ground would be to provide employers with programs and resources that help them create pay equity in their workplace, potentially eliminating the need for self-reporting, the report finds.
One example of such a program, that the report provides, is San Francisco's Gender Equality Principles (GEP) Initiative from October 2008. Companies that sign up for the GEP receive tools to establish a baseline of equality and set up a definitive action plan for improving their workplace.
While New Hampshire does not currently have any comprehensive programs like San Francisco's, the NH Women's Foundation has something in mind to get the ball rolling.
Terie Norelli, president and CEO of the foundation, says her organization is planning a series of "listening sessions" around the state to make employers and employees more aware of potential gender discrimination in the workplace.
Planned for the late summer and fall, the sessions would focus on creating family-friendly workplaces, including concepts like paid family leave, gender pay equity and flexible scheduling. They would provide an opportunity to listen to employees and businesses about the benefits of creating a family friendly workplace, as well as the challenges involved in implementing it.