Remembering Warren B. Rudman, 1930-2012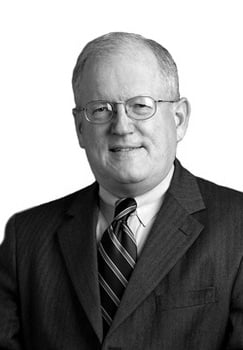 Former U.S. Sen. Warren B. Rudman, truly a unique citizen in recent New Hampshire history, died on Monday, Nov. 19, after a long battle with lymphoma.
He was a pivotal New Hampshire politician, connected in many ways to other politicians of his era, and he certainly was one of the most significant public servants from New Hampshire in the 20th century.
Rudman grew up in Nashua and worked in his father's furniture business, Old Colony Furniture, before and after college. After graduating from Syracuse University, Rudman served in the Korean War, leaving as a decorated and injured hero. This experience was formative.
He returned to New Hampshire and worked in the family business. During a labor dispute, Rudman's father hired young Manchester attorney Bill Green to represent the company, and Rudman worked alongside Green during that case, which inspired Rudman to go on to law school at night.
He graduated from Boston College Law School, and opened a law practice in Nashua. After the election of Gov. Walter Peterson in 1968, the young Nashua lawyer was plucked to serve as counsel to the governor, where I first encountered him while I was a student at the University of New Hampshire.
When Attorney General George Pappagianis was elevated to a Superior Court judgeship, Peterson named Rudman attorney general.
In the Attorney General's Office, Rudman spotted a young attorney named David Souter and made him deputy attorney general, to run the office as Rudman led it. They hired Tom Rath, a young law school graduate who wanted to move to New Hampshire with his family. Rudman, Souter and Rath became a team who then hired many of the now-senior attorneys in New Hampshire as young, energized representatives of the public. The list of these is too numerous to recount here.
In 1976, President Gerald Ford named Rudman chairman of the Interstate Commerce Commission, a nomination that was blocked by Sen. John Durkin of New Hampshire, since the Democrats hoped to elect a new president that year.
Giving up the effort for confirmation, Rudman returned to private law practice with Bill Green's law firm, Sheehan Phinney Bass + Green in Manchester, where I was a young lawyer at the time. From then until his election to the U.S. Senate, Rudman inspired, educated and led many young lawyers at the firm, giving them the same experience that those in the Attorney General's Office had — namely being inspired by Rudman to give more of themselves to any case or effort than they knew they could give and benefiting from his wisdom, confidence and encouragement.
Almost everyone who worked for him in any capacity recounts two things.
First, Rudman got them to produce more than they knew they could produce.
Second, his knack for law and policy and his ability to explain it and persuade others was extraordinary.
In 1980, Rudman decided to run for the Senate. He came down the hall one day and said to me, "I'm going to run for the Senate, do you want to help?" When I said yes, he said, "Good, we're going to Plymouth tonight to start."
That began a whirlwind campaign for the Republican nomination against 10 other hopefuls, including the ultimate second-place finisher, engineer and professor John H. Sununu.
Rudman went on to defeat Durkin on the night that saw Ronald Reagan elected president and the Republicans regain the Senate.
The next week, Rudman gave me and another young lawyer the opportunity to go to Washington and figure out how to set up a Senate office, being the first representatives of a newly elected Senator to have that chance.
We brought home the materials, put them together, and he instructed us to make sets of these materials for all of the other newly elected Republicans. He sent the materials to them and earned their gratitude before the next Congress convened.
Rudman's service in the Senate is legendary. He served two terms, was a budget hawk, defense expert and put his mark on many pieces of legislation.
In 1992, while he was virtually assured of a third term, Rudman retired from the Senate and returned to private life. But he continued to serve his country on various foreign policy and foreign intelligence boards and the commission that looked into national security and, regrettably, predicted an attack like that on Sept. 11, 2001.
Through energy, self-confidence and intelligence, Warren Rudman was a leader. He set an example of reaching out to members of both parties, forging alliances and compromises and getting things done.
His trademark expression, "Tell the truth and watch them scramble," sums up his style.
Personally, he is tied for first among the employers I ever had. He made such a significant difference in my and so many other lives that it is hard to know how to thank him.
Brad Cook, a shareholder in the Manchester law firm of Sheehan Phinney Bass + Green, heads its government relations and estate planning groups. He also serves as secretary of the Business and Industry Association of New Hampshire.