Q&A with Privacy Expert Omer Tene
Tene is vice president of research and education at the Portsmouth-based International Association of Privacy Professionals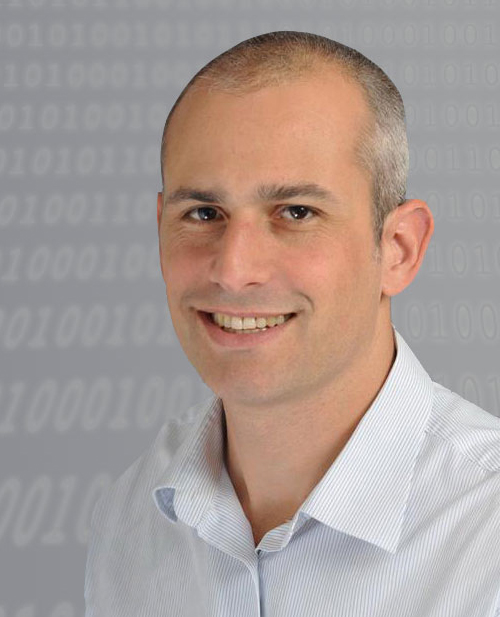 In 2012, Omer Tene, vice president of research and education at the Portsmouth-based International Association of Privacy Professionals, wrote that "privacy law is suffering from a midlife crisis."
The IAPP, founded in 2000, has grown dramatically as issues of privacy have become the focus of intense public debate. Tene is among many privacy experts who believe that rapid, major developments such as "big data" mining and cloud computing have far outpaced legal and regulatory frameworks.
Tene, who is also an affiliate scholar at the Stanford Center for Internet and Society, recently spoke in Manchester about how individuals and businesses are being watched in the digital age. Tene talked to NHBR about the role of the IAPP and his career-long interest in privacy.
Q. What is the IAPP and why is it important?
A. The IAPP is the world's largest organization for privacy professionals, with more than 15,000 members in over 80 countries. Its growth and expansion neatly tracks the increased importance of privacy in a world that's gone digital where data has become the most important raw material in production.
We provide training and certification to more than 6,000 certified professionals, conferences in the United States, European Union and Asia, publications, and a new research center named after the late Alan Westin, a foundational scholar who has reconceptualized privacy as control over personal info. In a year which featured the (Edward) Snowden revelations, few people need a reminder on why privacy is important.
Q. What do your education and research duties entail?
A. The Westin Research Center produces cutting-edge privacy research that's practically oriented to help our members in their day-to-day jobs. We have two full-time fellows in-house, who are now, for example, compiling a comprehensive casebook of the more than 160 Federal Trade Commission enforcement actions in the field of privacy and data security.
In addition, I help foster partnerships with academic programs in the U.S. and abroad, creating placement opportunities for graduate students who enroll in a privacy curriculum and go through IAPP's training and certification.
Q. What is the IAPP's main role?
A. The IAPP helps define, support and improve the privacy profession through networking, education and certification. We're creating a body of knowledge for privacy professionals, including lawyers, business managers and IT professionals. And we serve as the hub of activity for the profession in conferences, Web events, local knowledge-nets and more.
Q. The title of your recent presentation was, "Are You Being Watched?" in the context of the Edward Snowden revelations. Who is most likely being watched and why?
A. The Snowden revelations have brought the issue to public attention, but privacy professionals have known and discussed for a while the astounding degree of monitoring and data collection that has become part of our daily lives in a digital world.
The architecture of the Internet as well as mobile technologies and pretty much any system collecting data – from toll roads to schools, hospitals and banks – is such that information gets collected, aggregated and used in ways that would sometimes surprise, worry or even shock individuals. So the short answer is – everybody is being watched, mostly because that's how technology works.
Q. What is the best part of your job?
A. All parts of my job are "the best." Privacy is a fascinating field that's evolving with astounding speed and makes headlines almost daily. It's closely linked to technological innovation, evolving social norms and policymaking and political processes. In my job at the IAPP, I get to meet fascinating people from all of the different stakeholders involved – policymakers, regulators, tech companies, leading Fortune 500 brands, academics and civil society, not only in the U.S. but all over the world.
It's definitely the right place to be in at the right time.