Private rail firm eyeing New Hampshire service files for bankruptcy
But CEO calls it 'purely strategic' move in legal action with Rhode Island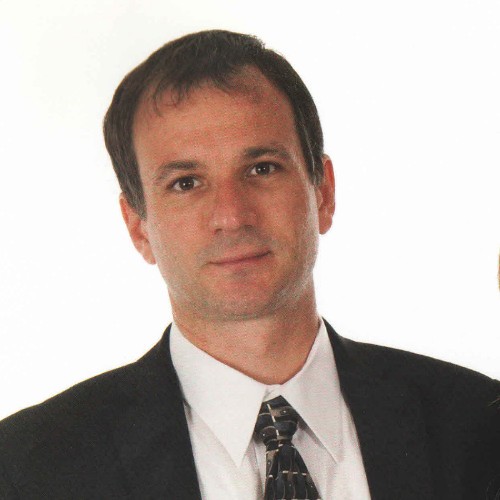 Boston Surface Railroad Company, a private firm working to bring commuter rail to New Hampshire, filed last month for Chapter 11 bankruptcy protection in Bankruptcy Court in Concord.
Boston Surface CEO Vincent Bono told NH Business Review that the filing was a "purely strategic" attempt to fend off an attempt by the state of Rhode Island to take back a Woonsocket railway station because of a legal dispute over rent and other issues – a few months before the company planned to launch bus service there as a precursor to rail service there.
"We are not filing this to get out of debt but to protect a key asset," said Bono, who promised that once a reorganization plan was filed in a couple a weeks, it would be clear that "everybody would get paid. Nobody will lose any equity."
Bono also said that he expects New Hampshire rail plans will go forward in the future, though that depends on a lot of factors, including the company's performance in Rhode Island and Massachusetts, and what New Hampshire does, now that the Legislature has passed a bill to pursue public commuter rail.
Moving ahead
Boston Surface is a private company founded in 2012 that claims it can provide rail quicker and cheaper than a public rail system.
In its first phase, the company hoped to provide commuter rail service between Providence, R.I. and Worcester, Mass., with a stop at Woonsocket. The company was aiming to start bus service by February 2020 and shift to rail at the end of next year or by 2021. It hoped to achieve 170,000 annual passengers to break even, and retire $4.5 million in debt financing (mostly bonds) in three years.
Once it established its brand, Boston Surface planned to expand the surface to Lowell, Mass. and Nashua, Bedford, Manchester-Boston Regional Airport and Concord. The company even switched its incorporation to New Hampshire in June of last year and has an office in Concord. It company signed a memorandum of understanding with Nashua to develop the project in 2017.
Meanwhile, it was moving ahead with various agencies and railways on the project further south, submitting a safety plan with the Federal Railroad Administration, negotiating with Amtrak for access to the Providence station and winning approval in September 2016 from the Surface Transportation Board. In 2016, it signed the lease for the Woonsocket Depot, and moved its headquarters there.
But in a few years things turned sour in Rhode Island. The state won an eviction judgment in June, alleging that the company owed $8,000 in lease payments between July 2018 and April 2019. It also alleged that it had sublet the property without permission, and that never got approval to use the station for bus service. The state also said the company had not made enough progress on its pledge to start train service.
But Bono said that the action was "purely political" and argued the state owes it money because it failed to maintain the property and provide heat and air conditioning. Bono said that it "rolled over" and paid the back rent, but the state still wanted Boston Surface out. The company appealed the eviction ruling, but expected the courts would defer to the state. A bankruptcy filing will "reset" the lease, stopping the eviction, he said.
Although the costs of bankruptcy filing are high, Bono said, it would still be cheaper than building a new station.
Another obstacle
According to the Oct. 6 bankruptcy filing, the company has $166,815 in assets and $1,867,955 million in liabilities, with only $638,300 secured. The biggest creditor is Bono himself, who is owed $712,500, according to the filing. Bono said that most of the bondholders are either friends or family who were not due to be paid back for another five to six years. Three individuals from New Hampshire are on the hook for at least $67,000.
Should the company successfully reorganize, it faces another obstacle in bringing rail to New Hampshire. In the budget compromise, Granite State lawmakers approved funding for the state to study whether the state could simply extend MBTA commuter rail up from Boston to Nashua and Manchester.
As a rail advocate, Bono said he would be pleased if New Hampshire pursues that Capital Corridor option, "but as a businessperson, it might mean a lost opportunity," since it didn't make sense economically to have two separate lines. However, it is possible that there might be a private component in that public extension, "so there might be a role for us there."