Portsmouth council votes to support studying housing at Pease
Resolution urges PDA to create task force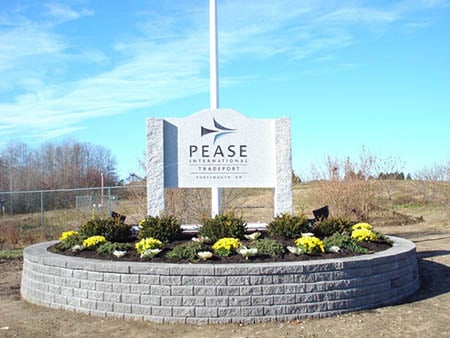 The Portsmouth City Council has passed a resolution urging the Pease Development Authority to explore the feasibility of housing at Pease International Tradeport.
The PDA is scheduled to discuss the issue at its board of directors meeting Thursday.
Councilor Rebecca Perkins Kwoka, who has been promoting the issue of housing at Pease, said the council's resolution was "really just an ask to form an exploratory body" that "that meets and examines this issue from many different sides," according to the Portsmouth Herald.
Portsmouth Mayor Jack Blalock told the Herald the resolution "doesn't commit PDA or the council to any particular policy," although he added that it would be good to explore building housing – "particularly affordable housing" – at the Tradeport.
The Herald also reported that David Mullen, the PDA's executive director, has not made a formal recommendation to the board on whether it should support creating the task force.
He said that while the board will disuses the issue at its Thursday meeting, it may not make a decision on establishing the task force at that time.
Mullen, however, told the Herald that it doesn't "make sense" to add housing at the tradeport. He called the idea "wishful thinking," adding that, with fewer than six acres left to develop at Pease, "the horse has already left the barn."
"I just don't see the economics of it working," he said.
As for building affordable housing at the tradeport, he said that "is less likely. It would likely be expensive."