PFAS contamination of our water supplies is real and costly
The evolving story of the Coakley Landfill should serve as a cautionary tale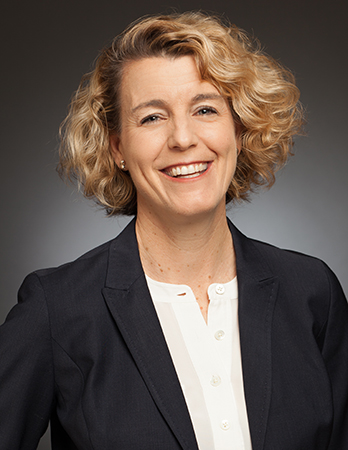 PFAS contamination of our water supplies is a big deal. Patrick Breysse, director of the Agency for Toxic Substances and Disease Registry (ATSDR), said at a 2016 Pease Community Assistance Panel meeting that he felt as if PFAS water contamination is likely going to be the defining public health issue of our time.
Many of us on the Seacoast care deeply about this issue because our children, spouses, mothers and brothers drank water at Pease that was contaminated with high levels of PFAS. Today, PFAS in the Pease water system is removed through a series of granular activated carbon filters.
However, these same chemicals have leached into two nearby Portsmouth supply wells and are making their way into the municipal water supply and into our homes.
Not all chemicals are harmful. And it can be argued that each person reading this has benefited in ways large and small from products with roots in the chemical industry. In the case of PFAS, however, the evidence points overwhelmingly to the fact that these compounds are harmful to human health, even at extraordinarily small concentrations.
It is clear that the U.S. Environmental Agency's current provisional health advisory for PFOA and PFOS is inadequate and leaves the public vulnerable to potentially life altering consequences of exposure. Because New Hampshire has not adopted its own regulations around this class of chemicals the state defaults to the EPA's unenforceable advisory.
It is welcome news therefore that the NH Department of Environmental Services is in the process of creating specific drinking water standards for four PFAS compounds. As the body of research grows proving exposure to low levels of PFAS is a serious health threat, federal agencies have started to act.
Last June, the sister agency to the CDC, ATSDR, released a draft toxicology profile for 14 PFAS compounds, including PFOA and PFOS. The work conducted by the federal public health agency concluded that acceptable risk levels for exposure to PFOA and PFOS are seven to 10 times lower than the risk levels that EPA used to calculate the current drinking water health advisories.
Other states that have evaluated the scientific evidence have also concluded that EPA's approach is not sufficiently protective.
For example, New Jersey and Vermont have both developed drinking water guidelines well below EPA's health advisory. Not surprisingly, this has resulted in calls for regulatory action across the United States, where it is estimated that close to one third of the nation's public water supplies are contaminated with PFAS.
As NHDES deliberates how to regulate PFAS in the Granite State, many of us are hopeful that the agency gives substantial weight to ATSDR's draft toxicology profile, along with the science used by Vermont and New Jersey to inform their respective drinking water standards.
Jim Roche, president of the Business and Industry Association of New Hampshire, has written several opinion pieces suggesting that recent scrutiny in New Hampshire around PFAS is rooted in an "emotional rush to enhance regulation and oversight," and that current regulations are sufficient because they are based on "extensive analysis of peer-reviewed, scientific literature."
It is true that some studies conclude exposure to PFAS compounds does not result in harm to human health. Studying people is complicated; oftentimes it is difficult to accurately reconstruct exposures and some studies do not include large enough numbers of people to find clear associations. However, as with any study, it is important to understand the funding source and to ask what the funder has to gain based on the study's conclusions. Funding bias is alive and well in many industries, including the supply side of per- and polyfluoroalkyl substances.
A recent court case exemplifies not only the practice of funding bias, but also its dark underbelly – suppression of research that indicates risk for harm to human health.
The PFAS manufacturer 3M funded studies dating as far back as the late 1970s; when the studies pointed towards troubling adverse health effects, they hid the findings. 3M recently settled a lawsuit brought by the state of Minnesota for PFAS groundwater contamination for $850 million. During the lawsuit proceedings, 3M was forced to surrender documents, some of which were 40 years old, corroborating findings that exposure to PFAS compounds are linked to serious adverse health effects in humans.
The list of adverse health effects correlated with PFAS exposure includes suppression of the immune function, ulcerative colitis, decreased sperm quality, pregnancy-induced hypertension, thyroid disease, decreased birth weight, asthma, high cholesterol and testicular and kidney cancer.
Mr. Roche argues that utility ratepayers, taxpayers and businesses will be "harmed" financially should NHDES choose to enact more stringent standards around PFAS in our water supplies. There is a strong case to be made that the most expensive path forward for all of the groups listed by Mr. Roche is to stick with the status-quo. The costs associated with enforcing more stringent PFAS standards would be eclipsed by both the direct health care and lost productivity costs for people who contract any of the many conditions implicated in PFAS exposure.
And don't forget the $850 million settlement that 3M paid to the state of Minnesota, or the $670 million that fellow PFAS manufacturer DuPont paid to settle personal injury claims resulting from PFAS exposure in the state of West Virginia.
The evolving story of the Coakley Landfill should serve as a cautionary tale. Dangerous chemicals were deposited for years, and are now contaminating nearby water supplies. The consequences of these activities are expensive. The Coakley Landfill Group has spent $17 million to date; the Portsmouth taxpayers share of that figure comes to $8.5 million and counting. Remediation costs look as if they will be ramping up significantly in the coming years.
To the Business and Industry Association, it can be argued that a thriving economy depends on a productive workforce and a productive workforce requires a healthy population. A healthy population depends on safe, clean drinking water.
Lindsey Carmichael of Portsmouth is co-founder of the NH Safe Water Alliance.