People and Property: NH Real Estate and Construction News Roundup
Conway joins Horizons Engineering, RE/MAX franchises merge … and more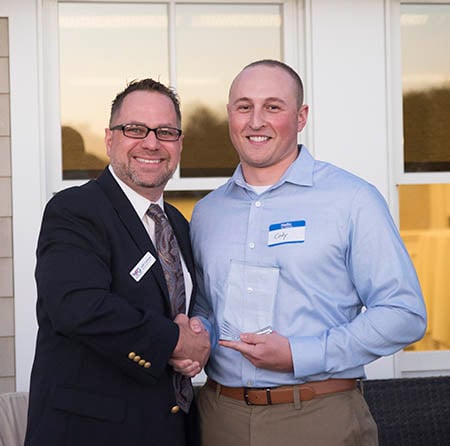 The former Staff Development for Educators corporate office and warehouse facility at 10 Sharon Rd. in Peterborough has been listed for sale through the Bean Group. The property consists of a total of 56,640 square feet of office space and high-bay industrial warehouse and distribution space on an 8.5-acre parcel.
The property was recently vacated by SDE Inc., whose parent company Highlights decided to consolidate offices earlier this year. The Bean Group team of sales associates Matthew Cabana,Colin Murdough and Chris McInnisis the exclusive marketing broker.
Jack Murrayof Ikan Properties in Epping recently facilitated the sale of 16.5 acres along the commercial zone of Route 106 in Belmont and represented a buyer for a motel in ski country with a 24-seat dining area.
Cathy Conway,who for 15 years served as vice president of economic development for the Northern Community Investment Corp., has joined Horizons Engineering as a senior project manager based in the firm's Littleton office.
"Horizons is very excited to have Cathy join our team.", said Andrew Nadeau, president of the firm. "Her engineering and project management experience coupled with her knowledge of federal and state funding programs will further strengthen Horizons ability to serve our municipal, institutional and private sector clients."
Horizons, founded in 2004 in Littleton, also has offices in New London and Newport, Vt., and Pomfret, Vt.
Londonderry-based RE/MAX Innovative has acquired RE/MAX Properties, which has been owned by Rick Stoudt for 32 years, with the goal of expanding further through southern New Hampshire.
The new company, called RE/MAX Innovative Properties, has offices in Nashua, Pelham, Hollis and Londonderry, with plans to open a fifth office in Windham. RE/MAX Innovative's broker/owners are Joshua Naughton, Andrew Whiteand Hollie Halverson.