Past lessons in electric rates
As in the 1990s, there are self-help strategies for businesses seeking near-term relief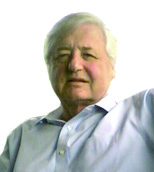 Nineteen years ago, the NH Supreme Court made the following observation regarding lower rates granted by Public Service of NH to large customers under special contracts that had threatened to relocate out-of-state or to install self-generation:
"Between July 28 and October 26, 1995, PSNH entered into special contracts with Teradyne, Inc.; Kollsman, Division of Sequa Corporation;  Miniature Precision Bearings Corporation;  Textron Automotive Interiors, Inc.;   and Wyman-Gordon Investment Castings, Inc., and filed them with the PUC. Customers with special contracts pay a contractually agreed price for their electricity which varies from the price paid under the rate of general application.  The PUC approved the contracts between Jan. 18 and Jan. 29, 1996.   At the time of argument, the PUC has approved over 60 special contracts. (Appeal of Campaign for Ratepayers Rights & A., March 5, 1998)
As one stark example, I recall that in the mid-90s one of my clients began discussions with Massachusetts Electric Company about building a short distribution line to the Massachusetts border in order to access electric rates that were at least 30 percent lower than the prevailing rates in Nashua. This resulted in a negotiated 25 percent reduction to its electric bills from its existing utility supplier for a five-year period.
Currently, the alarm over high energy costs is back to levels not seen since the mid-'90s: According to the Business and Industry Association of NH, electric prices in New Hampshire are 55.6 percent higher than the national average. (It should be noted that the rates charged by Unitil and Liberty Utilities are significantly lower than those charged by PSNH/Eversource.)
New electric transmission lines and natural gas pipelines may help reduce rates over the longer term. However, just as in the mid-'90s, there are self-help strategies that could provide near-term relief to customers that might otherwise expand or relocate out of state.
The beginning point for considering what self-help strategies might be available is to understand what constitutes a "public utility" and a "public utility franchise" granted by the Public Utilities Commission.
Simply put, a public utility sells electricity to the public. An entity is not a public utility if it enjoys an underlying relationship with those persons who use its services that is sufficiently discrete as to differentiate them from other members of the relevant public. For example, in Appeal of Zimmerman (1997), the Supreme Court overturned a PUC order by ruling that a landlord may sell telecommunication services to his business tenants without coming under PUC jurisdiction.
Nonetheless, a public utility has no right to exclusivity against an entity meeting the tests set out in Zimmerman (i.e., electricity service is not "public" because, if the provider enjoys an underlying relationship with those persons who use his services, that is sufficiently discrete as to differentiate them from the immediate public).
RSA 378:18-a provides, in part, that "special contracts designed to retain load shall be available to an electric utility customer only if the utility represents that the load would otherwise have left the utility." Similarly, the PUC may also authorize an electric utility customer to enter into special contracts designed to attract new load.
Accordingly, a customer that is actively looking at relocating some or all of its operations to another state should put the possibility of negotiating a special contract at the top of its list.
Finally, it is important to note the level of PSNH/Eversource rates may decline substantially as a result of the auction of the PSNH/Eversource generation assets as currently scheduled for the fourth quarter of 2017. At that time, the PSNH/Eversource default service rate will go down from approximately 11 cents per kilowatt-hour to approximately 7.5 cents per kilowatt-hour. At a minimum, this will put downward pressure on the prices currently being charged by competitive suppliers.
New Hampshire is once again plagued by high electricity rates primarily caused by the recovery of stranded costs related to the construction of failed or uneconomic electric generation projects. However, the PSNH/Eversource Restructuring and Rate Stabilization Agreement (2015) contains the following provision:
"[t]his agreement shall not alter any currently existing opportunities for retail customers to generate or acquire electricity for their own use, other than through retail electric service, without an exit fee."
This provision, of course, begs the question of exactly what constitutes an "existing opportunity" to bypass PSNH/Eversource. Perhaps the coming year will provide some guidance on this important matter.
Attorney Jim Rodier's practice focuses on energy law and grid modernization issues. He can be reached at 603-559-9987 or through mbtu-co2.com.