(Opinion) The quiet struggles of New Hampshire nursing homes
Federal government has dropped the ball in addressing an existential workforce crisis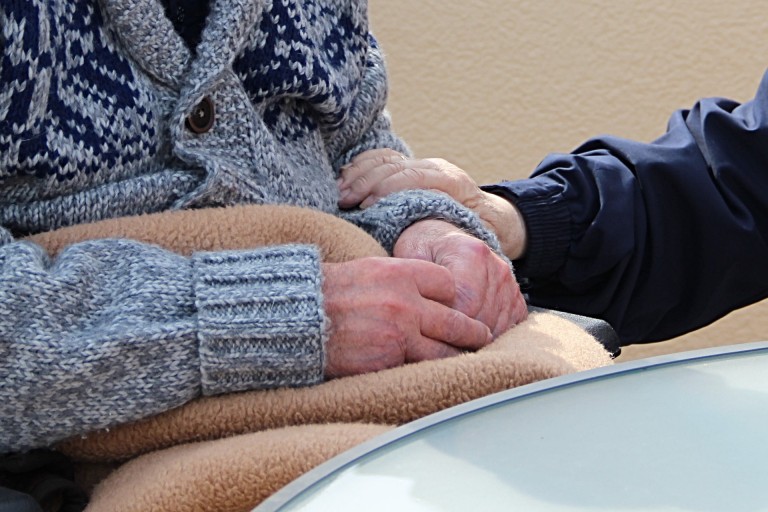 With the midterm election behind us, more than $17 billion will have been spent on state and federal campaigns, creating deafening noise alongside obsessive media coverage. Lost in this uproar of political divisiveness were quieter facts, such as a healthcare system still reeling from Covid-19.
In the short window of time before a noisy 2024 election cycle begins, perhaps very soon if a former president has his way, it's worth reflecting on quieter facts.
New Hampshire has nursing homes with wait lists of as many as 140 prospective residents. While I'm proud providers here choose not to admit additional residents when they feel they lack sufficient staff to serve them well, the consequences are dire. Patients ready for discharge get jammed up in hospitals, depriving hospitals of beds for other patients and depriving patients able to be discharged of the setting appropriate to their current needs.
Those in home and community-based settings who need to step up to nursing home care, if not permanently, are similarly deprived that choice, perhaps resulting in them getting sicker and, paradoxically, ending up hospitalized and unable to access a nursing home on the back end of hospital care.
For unclear reasons, the Biden administration seems convinced that the answer to the inability of nursing homes confronted with the pandemic's "Great Resignation" job force realignment, and inability to find staff, is to mandate even more staff. This is like me demanding that you bring me a unicorn.
The federal government almost exclusively sets nursing home care standards, which rival only its expectations for nuclear reactor safety. Online one can find a State Operations Manual already 856 pages long that exactingly governs state monitoring of nursing home care. If this document is made any bigger, eventually it will have its own server farm.
While the U.S. Bureau of Labor Statistics lumps different types of long-term care facilities into a "nursing and residential care facilities subsector," its data shows a job loss of roughly 323,000 workers through October from March 2020, when the pandemic led to severe federal government restrictions on nursing home communal activities and visitation.
Accordingly, I was unsure whether to laugh or cry when I saw a recent federal government announcement that it was spending $13 million on the nursing workforce, as "a key pillar of President Biden's action plan to improve the safety and quality of care in the nation's nursing homes."
As an aside, I will note that unmentioned is how the administration feels its failure to do anything about the chronic, documented failure of Medicare Advantage plans to pay claims assists nursing home quality.
Let's put a $13 million "key pillar" into perspective. An unconditional $54 billion was given to airlines in Covid-19 relief. How has your experience flying been lately? Or let's divide $13 million by 323,000 and imagine how far $40 per lost worker might go to restore the workforce in long-term care facilities. Very far, do you think?
Here in little New Hampshire, Gov. Chris Sununu is spending $50 million in federal funds just to upgrade county nursing home infrastructure, and spent nearly twice that, over just a few months in 2020, to help long-term care providers retain staff as the pandemic wreaked complete havoc.
Thus, providers can only look to the state, again, to use the federal Covid-19 relief funds given to it to provide grant assistance to help address the existential staffing crisis facing our long-term care facilities, and hope the proposed budget from the governor, who has been served by an excellent Department of Health and Human Services, will include very significant Medicaid increases like those seen in other states.
Brendan Williams is president and CEO of the NH Health Care Association.