'Off-the-shelf' agreements embedded in new LLC law
The agreements are a major boon for New Hampshire small businesses that lack tailored operating agreements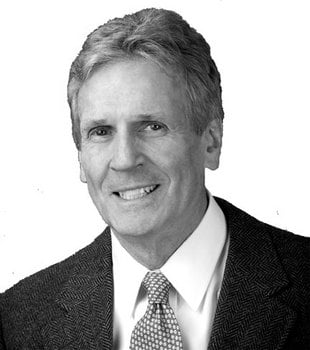 There are about 42,000 New Hampshire LLCs. Most of them are quite small from a financial viewpoint, grossing annually, on average, only in the low six figures and, in many cases, only some tens of thousands of dollars.
And most are quite small in terms of members. More than half of all New Hampshire LLCs have only a single member; about 40 percent have only two members; and most of the rest have only three members.
In other words, the businesses conducted by most New Hampshire LLCs are, by any measurement, small businesses. Furthermore, my experience strongly suggests that very few of these LLCs have written operating agreements defining the deal among their members—perhaps fewer than 20 percent.
Why don't they have them?
First, although operating agreements can be indispensable in protecting the members of single-member LLCs in "veil-piercing" lawsuits and in preventing and resolving disputes among the members of multi-member LLCs, few members of small LLCs are aware of these critical operating agreement benefits.
Second, most members of small LLCs are unable or unwilling to pay LLC lawyers the many hundreds or even thousands of dollars these lawyers are likely to charge for operating agreements tailored to meet member needs.
My Business and Industry Association committee was acutely aware of the above facts. This is why we did our best to embed in the new LLC Act several "off-the-shelf operating agreements" that would substitute for the written and highly tailored operating agreements that, in an ideal world, every New Hampshire LLC would have.
To accomplish this task, my committee tried to identify all of the key LLC legal issues likely to be important to members of small New Hampshire LLCs —issues about allocations, distributions, member and manager admissions and removals, fiduciary duties, and dispute resolution procedures. And we tried to ensure that the provisions of the new act would address each of these issues in the way that New Hampshire small businesses that lacked written operating agreements would want them to be addressed.
In fact, we included no fewer than four off-the-shelf operating agreements in the new act — namely, agreements for: single-member LLCs whose members are individuals; single-member LLCs whose members are entities; "member-managed" multi-member LLCs (i.e., multi-member LLCs in which all members have the right to participate in LLC day-to-day management); and "manager-managed" multi-member LLCs.
In future articles in this series, I'll outline the key provisions in each of these agreements. But I want to conclude this article with two statements about the off-the-shelf operating agreements in the new act that may seem contradictory:
• First, I feel very proud of these agreements. I'm confident they're the best such agreements in any LLC act in the United States, and I think they're a major boon for New Hampshire small businesses that lack tailored operating agreements.
• Second, I'm convinced that, for any LLC that can afford a tailored operating agreement, an off-the-shelf operating agreement is gravely inadequate.
In a future article, I'll explain why these statements aren't contradictory.
Attorney John Cunningham, of counsel to the Manchester-based law firm of McLane, Graf, Raulerson & Middleton, is author of "John Cunningham on New Hampshire's New LLC Act," available at cunninghamonnhllcs.com.