Not slots? Electronic Lucky 7 machines may be N.H.'s next gambling game
New machines may be featured at Minnesota-based company's four planned charitable gaming facilities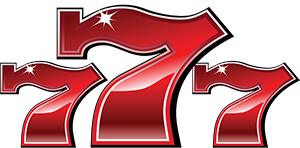 A player in the gambling industry plans to enter the Granite State market with hopes of installing electronic Lucky 7 devices that look something like slot machines, but proponents say are definitely not, under current New Hampshire law.
The World Poker Store Inc., a small publicly traded company based in Minnesota, announced Monday its intention to set up four charitable gaming facilities in New Hampshire. It has hired Rick Newman, a longtime industry lobbyist and consultant, to help smooth the way with regulators.
World Poker (which changed its corporate name to New Entertainment Technology in 2010) trades for 8 cents a share on the Pink Sheets. The company, with a capitalization of about $3.3 million, operates bar poker leagues in Europe, Canada, Mexico, China and the U.S. and sells various gambling related items online and through various retail locations.
Newman didn't have too many details to offer on the company's plans for New Hampshire, saying that he was just contacted about being involved on Friday. But at the very least he envisions four large storefronts, each with about 20 poker and table stations and bingo. There are currently about 10 similar charitable gaming operations in the state.
All told, some $150 million is spent on charitable gaming in New Hampshire each year, about half at casinos and the other half through bingo ($17 million) and Lucky 7 ticket sales (about $58 million).
The new electronic Lucky 7 pull-tab machines offered by World Poker would essentially bring Lucky 7 to the casinos.
Traditionally, Lucky 7 tickets are sold primarily at bingo halls and resemble a lottery scratch ticket. If a buyer, for instance, scratches off three pictures in a row, he or she can cash the ticket for a cash prize usually worth hundreds of dollars.
While often sold in person, some are dispensed by vending machines that are mechanical in nature, often at a VFW or similar hall. But in 2011, state lawmakers halted installation of new machines until the New Hampshire Racing and Charitable Gaming Commission drew up regulations that would cover electronic models that were then being introduced.
The commission did so only after a state Supreme Court ruling ordered it do so at the behest of a manufacturer of one of those machines.
At the earliest, those regulations won't even be formally introduced until June, and even then wouldn't be approved until fall, but already the World Poker Store said it plans to introduce the new electronic pull-tab machines at its four proposed casinos.
The electronic pull-tab machine dispenses a Lucky 7 card, but almost renders them as souvenirs. The machine tells you that you've won and adds up your winnings, which can then be printed out on a paper voucher, which you can either cash in, or use as credit to gamble more.
All the customer has to do is keep on feeding quarters and push buttons.
But Michael Williams, the procedures administrator at the Racing and Charitable Gaming Commission, and Newman were both quick to differentiate the pull-tab machines from slot machines.
Slot machines are totally random, theoretically allowing unlimited winnings. With the Lucky 7 machines, there is a set amount of winning tickets out of each set of tickets sold. At least 45 percent must be paid in prizes, but in reality the payout is much higher.
According to Newman, for every 3,800 tickets sold at 50 cents apiece, about $120 goes to the manufacturer, close to $400 goes to the charity and the remaining $1,200 is distributed as winnings. Essentially, the electronic dispensing machines are the same as the old manual model – "they just go a little faster," Newman said.
Still, Williams said, he has to make sure that the machines are not in nature like slot machines.
"The Legislature is worried about crossing the line," he said.
Indeed, Williams said he wouldn't be surprised if lawmakers intervened. After all, the House in particular has been cool to allowing large-scale gambling with slot machines, regularly voting down different bills establishing a high-end casino.
Newman is betting that it will continue to do so.
"The idea of a monopoly casino isn't going to fly with this Legislature," he said.
If there is any expansion of gaming, he said, it will be in the existing charitable gaming industry.
And even before the commission formally examines regulating pull-tab machines, Newman has put another idea on the table: electronic poker tables.
Such machines allow people to play poker without the cards. The electronic "dealer" gives give out electronic cards to the players, who can then bet as if they were at a real poker game.
The technology can enable the state and charities to better track money at cash games, making sure each gets its share, Newman said.
He plans to bring an example of the poker machines to the next Racing and Charitable Gaming Commission meeting.