Northeast anticipating future EV sales spike, says study
Electric vehicle adoption depends on greater awareness of EV capabilities, infrastructure build-out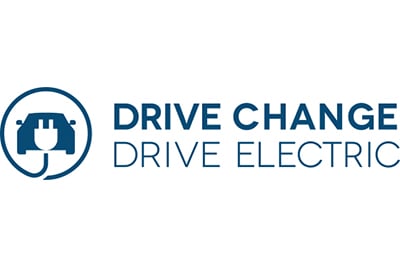 New Hampshire is among several states in the Northeast moving forward with plans to install more charging stations, and that move could cause a spike in electric vehicle sales, according to a study conducted by 'Drive Change. Drive Electric.', a public-private partnership between auto manufacturers and the Northeast states.
Currently electric vehicle sales make up about 2% of new vehicle purchases in the region, but a survey of consumers showed 63% of Millennials are considering an electric car when shopping for a new vehicle, up dramatically from 38% of Baby Boomers.
"To date, electric car sales have been dominated by Gen-X men," said Julia Rege, senior director of environment and energy at the Association of Global Automakers, in a press release. "However, with two out of three Millennials considering an electric car for their next vehicle, we could see a substantial shift in the marketplace. This promising news suggests that we are on the brink of a technology revolution that will ultimately be driven by Millennials."
And Baby Boomers won't be far behind once they learn more about the technology, said Rege.
Approximately 53% of Northeasterners (and 64% of women in the region) say they don't feel knowledgeable about electric vehicles.
One of the biggest barriers to purchase has been concern about the charging infrastructure. More than 80% of Northeast drivers are concerned about the distance they can drive an electric vehicle before recharging, and 79% of Millennials and 87% of Baby Boomers in the Northeast believe there are not enough charging stations available — though almost half of survey respondents have noticed an increase in available charging stations in their local areas.
The 'Drive Change. Drive Electric.' campaign — whose partners include 16 major automakers as well as the state of New Hampshire, Massachusetts, New York, Connecticut, Rhode Island, Vermont and New Jersey — aims to advance consumer awareness, understanding, consideration and adoption of electric cars, including battery electric, plug-in hybrid electric and fuel cell electric vehicles.
"Automakers offer over 40 models of electric cars in almost every vehicle segment from SUVs to sedans and many more are coming over the next few years," said Steve Douglas, senior director of energy and environment at the Alliance of Automobile Manufacturers. "Customers can also choose from battery electric vehicles that can go 250 miles on a single charge, plug-in hybrid electric vehicles that offer a combined range from electricity and gasoline to up to 600 miles, and fuel cell electric vehicles that can go up to 350 miles on a single tank of hydrogen."
"Although we know the future is bright for electric cars, the need for education and awareness of the benefits of driving electric has reached a critical point," said Elaine O'Grady, policy and program director at the Northeast States for Coordinated Use Management, in a press release. "Through the 'Drive Change. Drive Electric.' campaign, states and automakers are working together to increase awareness, instill confidence and make the switch to electric an easy choice for drivers of all ages today.
Funds from the Volkswagen Settlement are accelerating the build-out of charging infrastructure in states across the country.
"In the Northeast, hundreds of millions of dollars are being invested in building out charging infrastructure to meet growing demand," said O'Grady. "In the last year alone, the number of public charging stations increased by more than 20 percent in the Northeast, and there are plans to add even more stations in 2019."
However, in most cases electric cars are charged at home overnight, she said. "In any event, the fact that people are noticing more charging stations in their communities is encouraging and a clear indicator that we are making significant progress toward raising awareness and building confidence that public charging stations are available."
The study found 80 percent of Northeasterners would be more likely to consider EVs if there were more charging stations available in their area. Another big purchase motivator for 80 percent of Millennials as well as Baby Boomers is the national and state financial incentive programs, which include tax credits and rebates.