No, they're not alternative facts
Sorry to disappoint, but the Josiah Bartlett Center briefing paper is accurate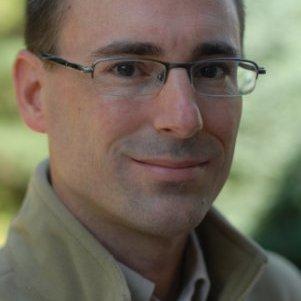 One lesson learned quickly in opinion journalism is that no matter how clearly you express yourself, some readers will insist that you mean exactly the opposite of what you write. Typically, they reach their conclusion the second they finish reading the headline.
When I wrote editorials for the Union Leader, every week I'd field letters from angry readers who demanded to know why we didn't make a point that was clearly and unmistakably made in the very editorial that triggered their rage. After pointing to the sentence that made the exact point they complained was not made, sometimes they'd admit to having read only the headline or the first paragraph. Often, they'd ignore the text, assert that they knew what you really meant, and insist they were right.
I call these readers Angry Skimmers. They don't read to learn. They read to feed their rage. A good sign you're dealing with an Angry Skimmer is the accusation that you said the exact opposite of what the text clearly stated.
NHBR readers were subjected to a classic Angry Skimmer diatribe in attorney Michael Lewis's "Alternative facts on child protection" column, posted onlineon Oct. 13 and in print elsewhere on this issue's opinion pages. It was run through with glaring falsehoods that, if made in good faith, could come only through the extreme carelessness of an Angry Skimmer. Let's assume good-faith carelessness rather than the alternative — a deliberate attempt to mislead NHBR's readers.
Lewis accused me personally of exhibiting "Orwellian" levels of dishonesty in a Josiah Bartlett Center for Public Policy briefing paper that detailed state spending on the Division of Children, Youth and Families since 2007.
"Cline's analysis blames one political party for the current crisis," Lewis asserted, without offering a quote to back up the claim. There's a good reason why he didn't offer such a quote. None exists.
Here is what the brief actually says about DCYF funding:
"As with other state agencies, state general fund appropriations for the Division of Children, Youth and Families have fluctuated with the state's financial fortunes. In the last decade, both political parties have cut state general fund spending on DCYF in leaner times and increased it when more money was available."
Next came the bizarre claim of hiding information. To prove that our brief hid vital data from readers, the author cited numbers he cleverly obtained from … our brief.
"Cline provides the numbers to support his position at jbartlett.org," Lewis wrote. "Cline doesn't tell you this in his blog, but what they reveal is that, 10 years ago, in 2008, total spending was at $108 million on child protection in New Hampshire."
He goes on to accuse me of hiding the fact that the Republican Legislature of 2012-2013 made the largest single cut in DCYF's budget.
That's extremely strange. After noting that the Democratic budget of 2010-11 included a pretty large cut in DCYF spending, our brief summarizes the 2012-13 Republican budget this way:
"The Republican-led Legislature cut state DCYF funding further as part of its broad spending reductions in the 2012-13 budget, which Gov. Lynch let pass without his signature."
The phrase "cut state DCYF funding further" means exactly what it says: Republicans took DCYF funding cuts further than the Democrats had in the previous budget. There's no other way to read the sentence.
Lewis never questioned the accuracy of our data, nor did he cite any other source of information. On the contrary, he cited our own data as the authoritative source on DCYF funding. But instead of thanking us for compiling and publishing it, he bizarrely attacked us for, of all things, supposedly suppressing it.
The spreadsheet he cites as evidence that we kept vital data out of our briefing paper is, in fact, part of the briefing paper.
We encourage NHBR readers to go over our briefing paperthemselves and come to their own conclusions. While on our website, please feel free to check out our other work. All we ask is that you actually read it. Agree or disagree as you like; just don't be an Angry Skimmer.
Andrew Cline is president of the Josiah Bartlett Center for Public Policy.