NH's public broadcast gems
Trump's budget plan points out what's important (unintentionally)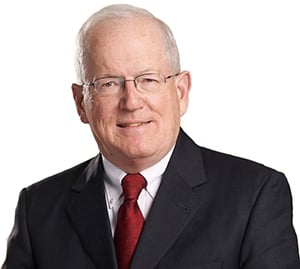 The recent non-budget produced by the Trump administration, which led to a budget continuation through the end of this fiscal year, pointed out fundamental defects in thinking in Washington, if budgetary matters ever are to be addressed appropriately.
Cutting things like the Corporation for Public Broadcasting and the Legal Services Corp., a favorite exercise of conservative administrations (Reagan tried it too), may be symbolic, but it does nothing to solve budgetary problems. Responsible and balanced budgets will be achieved only when Congress and the administration focus on a "grand bargain" that reforms entitlements and raises, not lowers, taxes in appropriate ways.
Don't hold your breath.
Small, but necessary programs such as public broadcasting and legal services, perform extraordinary service to the American people as a minuscule part of the federal budget. Likewise, funding for the humanities is tiny, and keeping or cutting it will do nothing to solve the budget issues the country faces.
Recently, the value of public broadcasting was pointed out to me again at two different events, highlighting its two kinds of service.
First, NH Public Television's 2017 Spring Auction was held at the end of April and beginning of May. This tradition, begun in 1974, is the major fundraiser for NHPTV, and brings viewers and volunteers together, in reality or virtually, while providing funds.
Hundreds of volunteers gather at the broadcast center in Durham while on-air personalities urge viewers to bid on thousands of items contributed by local and national businesses and friends of NHPTV.
I had the pleasure of being involved in the first such auction in 1974, when now former NH Sen. Katie Wheeler, perhaps the premier NHPTV volunteer of all time, called and asked if this young Manchester lawyer would help organize donations in the Queen City. For the last few years, I have had the chance to be a volunteer auctioneer and have seen the dedication of volunteers and enthusiasm generated by the auction.
NHPTV, formerly associated with UNH, now is a stand-alone not-for-profit and provides services through more than just the two channels most viewers see. There also are educational and public service channels and the broadcast transmitters of NHPBS are components of the public safety broadcast network in the state.
New Hampshire, regrettably, provides no public funds to "public" TV, which relies on donations and sponsorships as well as funding from the Corporation for Public Broadcasting.
Another New Hampshire treasure is NH Public Radio, a fact brought home later when I had an opportunity to have dinner with a number of board and staff members and major donors to NHPR in Portsmouth. The event was held prior to a presentation of "Writers on a New England Stage," a joint venture between the Music Hall in Portsmouth and NHPR and hosted by NHPR's Virginia Prescott, a New Hampshire broadcast treasure herself.
This event, featuring legendary NHPR radio host Diane Rehm, filled the Music Hall and allowed the 80-year-old Rehm to read from her recent book, "On My Own," and answer questions from the audience on the subject of end-of-life issues and choices highlighted in her book, as well as other matters of interest.
NHPR is a constant and daily companion for many New Hampshire residents who listen to the news while driving in their automobiles, shaving, or whatever. For years, talented New Hampshire native Laura Knoy has hosted "The Exchange," which is New Hampshire's version of Diane Rehm's former national show, giving cogent and informative interviews that are a stark contrast to the argumentative speechifying that occurs on many cable news programs.
Betsy Gardella, the energetic head of NHPR, and her board, have led this stand-alone resource for years, and in the years since it was started by a group of citizens in Concord as WEVO, NHPR has branched out across the state. It also offers its programming online as well as over the air and also has a classical station available on the internet.
In this age of dwindling resources and threatened federal funding, not-for-profits in all businesses, not just broadcasting, have to think about new and creative ways to team up and streamline, and the high-quality products offered by New Hampshire's public broadcasting gems, both of which have received national numerous awards far beyond their relative size, should think about these opportunities, regardless of the fate of the federal budget and its contribution to the Corporation for Public Broadcasting.
In the meantime, both NHPR and NHPBS deserve our recognition, thanks and contributions.
Brad Cook, a shareholder in the Manchester law firm of Sheehan Phinney Bass & Green, heads its government relations and estate planning groups.