NHBR/e-forecasting economic index dips in May
But six-month growth rate stands at 3.2%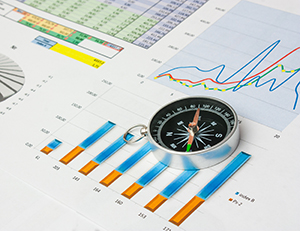 The NHBR/e-forecasting.com NH Leading Economic Indicator fell in May to a reading of 129.6, down 0.5 points from April.
The composite New Hampshire index of state leading indicators, which is produced jointly by e-forecasting.com and NHBR, had increased 0.2 percent in April after rising 0.1 percent in March.
However, seven of the eight components that make up New Hampshire's Leading Indicator had a positive contribution in May: unemployment claims, building permits, exports, consumer expectations (regional), stock prices (national), interest rate spread, and technology index (national).
Only one of the eight components had a negative contribution to New Hampshire's Leading Indicator in May: weekly hours in manufacturing.
But looking at its six-month growth rate, the NHBR/e-forecsating.com Leading Economic Indicator's six-month growth rate recorded a reading of 3.2 percent in May, an improvement from April rate of 3.2 percent.