NHBR About Town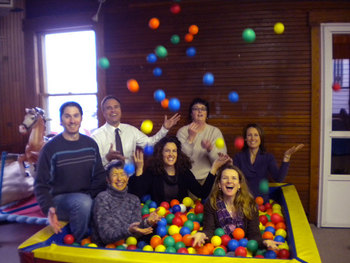 Maren Boothby of the Laconia speech therapy practice Boothby Therapy Services, center, has a ball with staff, from left, Christopher Boothby, Kelly Dionne and Jennifer McGreevy supporting Winnipesaukee Playhouse Capital Campaign for its new theater. Joining the fun are, from left, Johanna Halperin, Barbara Zeckhausen and Bryan Halperin from the playhouse. Boothby Therapy recently purchased $75,000 of tax credits benefiting the campaign.
More photos from recent events around the Granite State
Submit items for About Town to editor@nhbr.com. Please include a color photo and a brief description.