NHBR About Town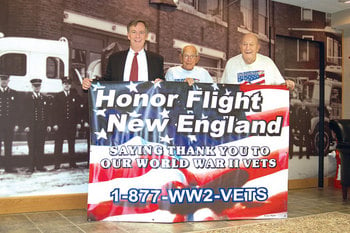 Members First Credit Union in Manchester has helped raise money for Honor Flight New England, which transports American veterans to Washington, D.C., to visit and reflect at their national war memorials. Pictured at the campaign's kick-off were, from left, Bernie McLaughlin, president, Members First Credit Union; and World War II veterans Gerard Hebert of the 45th Infantry Division and Herman Streitburger of the Army/Air Corp 98th Bomber Group.
More photos from recent events around the Granite State.
Submit items for About Town to editor@nhbr.com. Please include a color photo and a brief description.