NH needs a Children's Bill of Rights
We cannot rely on the executive branch to do its job without external coercion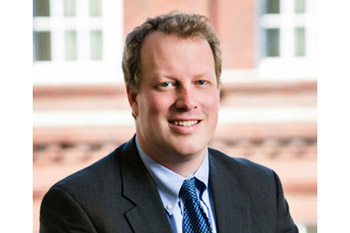 New Hampshire must adopt a Children's Bill of Rights. It must do so now, as circumstances reveal that New Hampshire children require a means of securing and mobilizing a far stronger, simpler and clearer set of legal rights against the state executive branch – rights that children may assert in action brought before the judicial branch.
Year after year, we, as citizens of this state, have stood by as this state increasingly became aware of crisis-level failures by state executive officials in the area of child protective services. When politicians and officials did next to nothing to address the crisis, children died.
Reports in the aftermath told us that we could have done better and that we can do better. Yet our leaders still did nothing or next to nothing in the form of meaningful action to address the crisis. The press covered the issue as an afterthought and a fait de accompli. Advocacy groups and top executive branch officials who bore responsibility capitulated to the crisis or distracted us with toothless, counter-productive reforms like Marsy's Law.
Children continued to suffer on our watch.
This year, the New Hampshire Legislature, now under the new leadership of New Hampshire attorney and state Sen. Dan Feltes and captained by the state Sen. Jon Morgan, took the first responsible series of steps to protect abused and neglected children in years.
Among other things, it passed Senate Bill 6, a bill that meets baseline staffing requirements recommended by numerous internal and external audits of our child protective services system. It also passed SB 14, which imposes even greater levels of responsibility for protecting children upon the executive branch through mobile crisis response and stabilization services.
Remarkably, this heroic legislative effort faced substantial resistance within the executive branch. This resistance came despite numerous studies, external and internal to the government, indicating the state's failures and the consequences to abused and neglected children. The consequences included the murders of several children.
Executive branch officials resisted meaningful action to protect children even as the executive branch prosecuted some of New Hampshire's major private institutions, from the Catholic Church to major prep schools, for the historic failures of those institutions to protect children from internal abuse and harm.
This behavior is the worst sort of tragic hypocrisy and it calls out for substantial correction.
We now know that we cannot rely on executive branch officials to do their jobs without external coercion through enforceable private causes of action in court. These executive branch officials continuously fail to acknowledge the separate status of childhood as a time of life that is not just a "becoming" for people but is also a treasured part of a person's experience in life, requiring even greater recognition and protection under the law than our executive branch officials have been willing to acknowledge.
The Legislature has demonstrated the power and inclination to acknowledge what we have learned about childhood and what we need to do to protect this stage of life for children. The Legislature (with a notable exception during the 2010 biennium) also has a history of being proactive for similarly situated groups. The state now protects the interests of the victims of crimes and of the foster parent community as a result of proactive legislative reform. Both communities have obtained the protections of the law through "bills of rights" that recognize the need to protect vulnerable populations.
More generally, New Hampshire separately protects the rights of "consumers" through a robust consumer protection act that supplies private rights of action before the judicial branch to vindicate those interests.
A children's bill of rights would, at least, provide for:
The right of a child to be free from all forms of physical, psychological, or sexual abuse or neglect
The right of a child to a safe and healthy environment secured, at least, by a functional child protective services system
The right of a child to receive appropriate medical treatment including therapeutic care for behavioral health
The right of a child to legal counsel and to guardianship services in any proceeding effecting the child's legal rights
The right of a child to privacy in regard to the use and dissemination of personal information about a child by private parties.
Such a bill of rights must provide real private remedies for children in order to create real financial incentives for the state and other actors if these rights are to have any real meaning.
Decades of litigation over public education has taught us that declarations and injunctions do not remove the scales from the eyes of top policymakers. Government officials within the executive branch must face real, financial consequences for failing to abide by the rights of children with damages to be paid from the public purse. In other words, budgets and officials who control them must be made to account for their failure to protect children by absorbing the consequences in individual cases. Otherwise, we will never see change and children will continue to suffer without individual remedies that can bring them at least some relief.
We will not live up to our ideals if we fail to secure rights in stark terms through real, sustainable measures and subject to real, sustainable remedies, under our laws. A Children's Bill of Rights is what the times require.
Michael S. Lewis is an attorney who lives in Concord.