NH maple syrup production highest since 2016
Sugar houses bounce back in 2022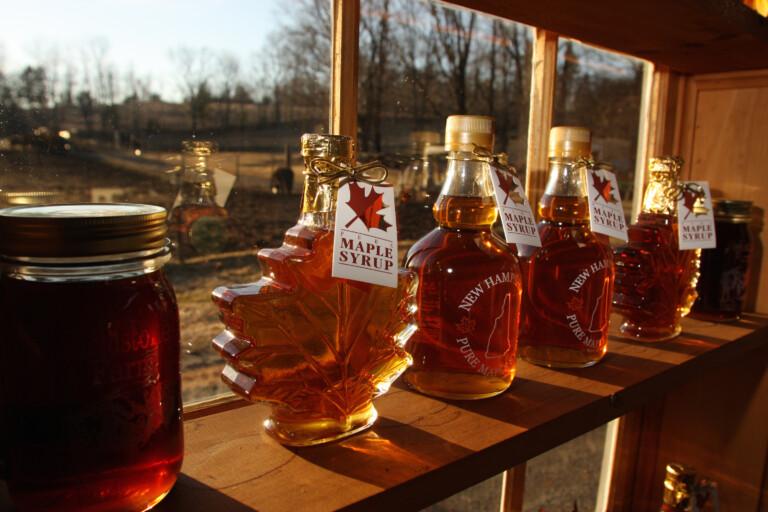 New Hampshire sugarhouses bounced back in 2022 after a dismal prior year, producing more maple syrup than any season in the past seven years.
The U.S. Department of Agriculture estimates that New Hampshire produced 167,000 gallons of maple syrup last year, a whopping 31 percent higher than 2021, which was a bad year due to weather. That was the biggest production since 169,000 gallons in 2016.
The difference was how sap was produced each time a tap was drilled into a tree: 0.309 gallons of syrup, a full 25 percent higher than the figure the year before. More taps were placed, as well — about 540,000 in total.
New Hampshire is not a major player in maple syrup, producing only about 3 percent of the nation's supply. We are dwarfed by Maine, which generates about four times as much syrup, and particularly by Vermont, the nation's leader. The Green Mountain State produced 2.55 million gallons of syrup in 2022, 15 times as much as New Hampshire.
The U.S. maple syrup industry is dwarfed by Quebec's, which produces about 80 percent of the world's total.
From a dollar point of view, maple syrup is a small industry here. Sales of New Hampshire syrup usually total only around $10 million per year, a tiny amount by most commercial standards. But the industry has a huge effect on the state's tourism industry, drawing tens of thousands of visitors each year, and of course, it's a big part of our New England heritage.
Last year was a pretty good one for the state's other major wholesale crops of hay and alfalfa, according to the USDA's Agricultural Statistics Service. New Hampshire has about 42,000 acres in hay production that generated 69,000 tons of the crop, 11 percent more than in 2021. It has about 5,000 acres in alfalfa production that generated 10,000 tons in 2022, up 67 percent from 2021.