NH lawmakers' local roots aren't as strong as they once were, says a new report
Lack of legislators' community ties worth examining for its impact on policymaking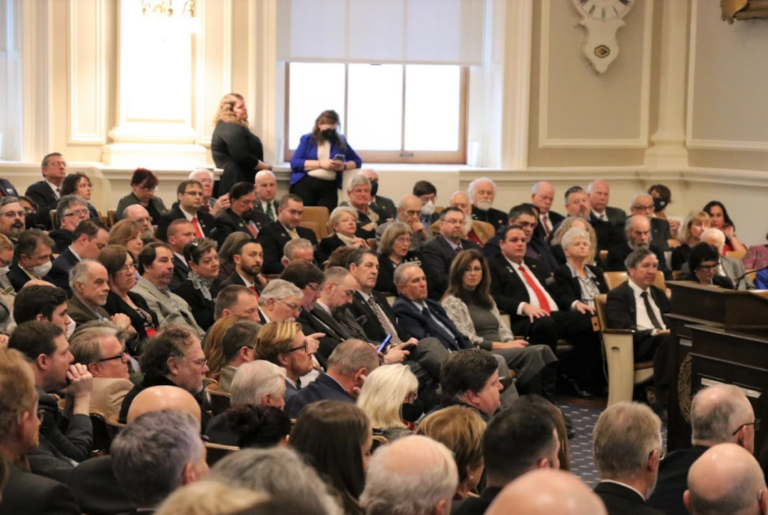 For many lawmakers, the path to the New Hampshire State House has followed a familiar pattern: a turn on a municipal board, or leading a local civic organization, or both, before making the leap to the Legislature. But a new report from the University of New Hampshire finds that lawmakers' political resumes are beginning to change.
In the report, "All Politics, No Longer Local? A Study of the New Hampshire House of Representatives, 2001-2021″ — available at digitalcommons.library.umaine.edu — Dante Scala and J. Mitchell Scacchi conclude that, while lawmakers still tend to have "significant" experiences in local government or civic groups prior to joining the legislature, that may be changing.
"They (newly elected lawmakers) have been less likely over the past decade to bring that type of experience with them to the Legislature," Scala and Scacchi write. "This decline occurred among both women and men, and Democrats and Republicans."
The report, which drew no firm conclusions about how the changing resumes of lawmakers have affected policy in Concord, is based on an examination of two decades' worth of legislators' official, self-supplied biographies, supplemented by local media reports.
The research tallied lawmakers' public services posts, as well as involvement in advocacy organizations, business and community groups, athletic leagues, religious institutions and unions.
Overall, it found that about two-thirds of lawmakers elected over the past two decades had prior civic experience in their communities — about half in local government.
But according to the report, about one in five new lawmakers elected to the New Hampshire House over the past two decades lacked a prior record of significant community involvement. If current trends continue, the researchers say, that number will likely climb.
The report also found that new lawmakers are increasingly less likely to arrive in Concord with significant local government experience. In the last decade, that figure dropped by 14 percent.
In other words, the report says, "while it is still safe to say that the typical Granite State legislator still has local roots, it is fair to point out that the root structure of the Legislature is not as strong as it once was."
The researchers suggest it could be worth examining what kind of impact these changes have on policymaking.
"If we take it that legislators' backgrounds, at least in part, inform their political opinions and policy preferences," the researchers write, "then the general decline in local governing and civic experience among new members of the New Hampshire House may have had an effect on the type of legislation coming out of the New Hampshire General Court."
This article is being shared by partners in The Granite State News Collaborative. For more information, visit collaborativenh.org.