NH Community Loan Fund joins $1m investment in solar energy firm
Capital aimed at expanding community-scale solar in New Hampshire, elsewhere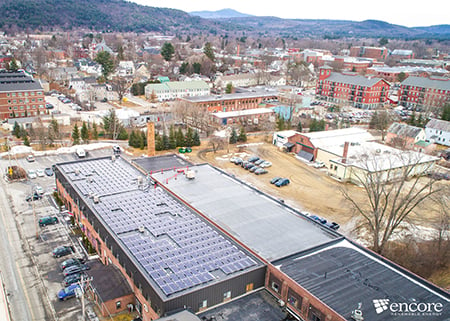 The New Hampshire Community Loan Fund has joined two other organizations in a $1 million joint investment in a Vermont-based firm that specializes in creating community-scale solar energy systems on undervalued real estate.
Joining the NHCLF in investing in Encore Renewable Energy of Montpelier, Vt., are the Flexible Capital Fund of Vermont and Coastal Enterprises Inc. of Maine's new subsidiary, Bright Community Capital.
In a press release, Encore said the $1 million in permanent working capital will enable it to make targeted new hires to support geographic expansion in the Northeast as well as "strengthen strategic partnerships and provide greater tactical flexibility across their development acquisition activity."
Encore President Chad Farrell said the added capital "will allow us to accelerate our activities in Maine, New Hampshire, Vermont and elsewhere, which is going to drive the climate impact and creation of high quality jobs which all of our organizations are sharply focused on."
Since 2007, Encore has completed 63 projects producing over 33 megawatts of renewable energy. They company is currently nearing completion of a rooftop solar project in Keene – its first commercial-scale project in New Hampshire.