New higher-ed partnership offers "on the move" scholarships
Plymouth State University and the NH GEAR UP Alliance to expand college access to rural and urban high school students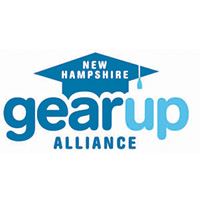 Plymouth State University (PSU) announced a partnership with the NH GEAR UP Alliance back in January, aimed at making college more accessible for students in the Granite State. As part of this statewide effort, PSU has created "On the Move" Scholarships for all students who participate in NH GEAR UP Alliance academic programs. The "On the Move" Scholarships, which are the first created exclusively for GEAR UP students, will offer $2,000 per year, or $8,000 over four years, to low-income students who enroll at PSU in 2022 through 2025. Approximately 50% of PSU students are the first in their families to attend college.
GEAR UP, or Gaining Early Awareness and Readiness for Undergraduate Programs, is a federally funded program designed to help low-income students prepare for and succeed in college. The NH GEAR UP Alliance provides scholarships, academic support, skill development, mentoring, college planning and other services to more than 3,000 middle and high school students across the state. 
"Supporting GEAR UP students with this scholarship was an obvious choice for Plymouth State University," said Matthew Wallace, PSU's director of admissions. "We always strive to make college more accessible and affordable for New Hampshire residents. We are proud of our partnership with GEAR UP and hope this financial assistance will open the door for more New Hampshire high school graduates to pursue a college education."
PSU's "On the Move" Scholarships will be available to all NH GEAR UP Alliance students in 12 urban and rural high schools throughout the state. Participating students who apply to PSU will receive $2,000 per year upon acceptance to the university, which will be put toward tuition. These funds will supplement $7 million in scholarships available to qualifying New Hampshire students through one of the Alliance's two federal grants.
The NH GEAR UP Alliance is administered through a partnership between two higher education associations, Campus Compact for New Hampshire (CCNH) and the New Hampshire College & University Council (NHCUC). Both organizations are dedicated to expanding education opportunities for students while building strong communities. Their member colleges and universities comprise 21 two-year, four-year, public and private higher education institutions across the state.
"We are delighted that Plymouth State University is partnering with the NH GEAR UP Alliance to help students from all backgrounds succeed," said CCNH Executive Director Debby Scire. "The 'On the Move' Scholarships will pave the way for significantly more students to access a great college education. It also supports our ongoing work to develop a deep pool of talented students who choose to stay in New Hampshire for college and careers."