New Hampshire ranked second most friendly market for first-time homebuyers
State also saw second highest growth in first-time home purchases over 10-year span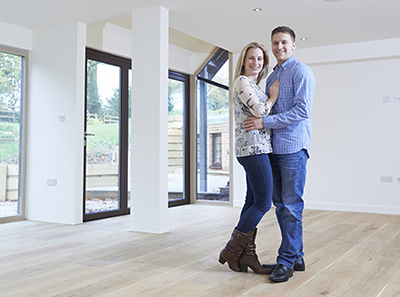 New Hampshire has ranked second more friendly housing market for first-time buyers, according to GoBankingRates.com and National Association of Realtors data.
First-time homebuyers increased 89.3 percent from 2003 to 2013 in the Granite State. The only state that experience more growth in that category is Rhode Island, with 97.1 percent growth.
New Hampshire fell to second, below West Virginia, due to its foreclosure rate at 0.05 percent. West Virginia's foreclosure rate is just 0.01 percent.
The median sales price in New Hampshire is $224,700, almost double that of West Virginia's. A monthly mortgage goes for around $1,060 on a 30-year-loan, compared to the median rent price of $1,250, according to GoBankingRates.com.
The site referenced state programs aimed at first-time homebuyers, such as Home Preferred loans that allow borrowers to get a mortgage with a down payment as small as 3 percent and provide low mortgage insurance coverage for smaller monthly payments. There is also a tax credit that can amount to $2,000 each year for first-time homebuyers.
A third of all U.S. homes purchased in May 2015 were by first-time homebuyers, according to the National Association of Realtors.