New Hampshire family leave plan praised at forum in Bow
Business owners gather to discuss merits of House bill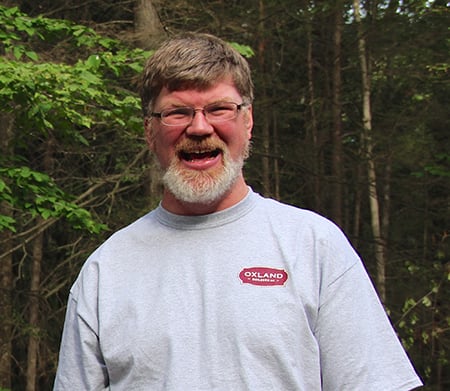 As the owner of a small Seacoast construction firm, Brad Sawler can't afford to give his workers paid family leave.
That's why he, and a hundred other mostly small businesses have signed on to a bill in the NH House that would provide it.
"I don't have the ability to offer 12 weeks of leave. I can't let overhead costs price me out of a bid," said Sawler, owner of Oxland Builders, at a forum presented Tuesday by the Campaign for a Family Friendly Economy at the Grappone Auto Group in Bow.
But House Bill 628, on which the full House is poised to vote at the beginning of the year, wouldn't cost him a penny.
It would allow his workers to chip in about $5 a week to create a fund to pay workers who care for a sick relative or child, or to recover from an illness themselves, 60 percent of their salary for a maximum of 12 weeks.
Three other states – California, New Jersey and Rhode Island – have such policy, with New York to join in the new year. Massachusetts might pass a bill next year.
That scares Will Stewart of the organization Stay Work Play New Hampshire. New Hampshire, with its acute worker shortage, can't afford to lose any more young professionals to Massachusetts, he said.
"If it happens there and doesn't happen here, they will have another distinct advantage," he said.
But business organizations have been lukewarm about the bill, which was retained from last year, though the House Labor Committee recommended it ought to pass at the end of October.
The Business and Industry Association of New Hampshire, after raising some initial concerns, has been neutral, as have many trade groups.
Conservatives also have been wary. For the bill to get past the House Labor Committee, it was amended so that individual workers could opt out when hired. That voluntary aspect differentiates it from other state programs on which the actuarial numbers are based. Some lawmakers now worry that too many would opt out and the program would not pay for itself, forcing the state Department of Employment Security, which would run the program, to seek a rate increase.
'Cutthroat competition'
Even if the House approves the bill, it will probably have to face another committee to look at the finances involved, and it will face similar scrutiny in the Senate.
"Ways and Means is not so much interested in the policy," said Sen. Bob Giuda, R-Warren, who is the vice chair of the House Ways and Means Committee. "It's all about the numbers."
The Campaign for a Family-Friendly Economy, said director Amanda Sears, plans to re-run the actuary numbers, but also asked lawmakers not to just look at costs, but benefits.
Family leave isn't just a way to entice new mothers to stay in the workforce, it is also a way to keep aging workers who need to bounce back after an illness. It enables those who need treatment for opioids to take leave, which could also save money. A member of the audience chimed in, pointing out that if more people are working, then businesses will pay more of a business enterprise tax.
"It's great for retention, to reduce turnover and for greater productivity, she said.
The program can fill a gap, added Sawler, from Oxland Builders. Those who that lose their job can go on unemployment, and if they get hurt they go on workers' comp, but if they "get hurt on weekend doing whatever they are doing, they are out of luck."
Steve Duprey, prominent developer and hotel operator, and a one of New Hampshire's representatives on the Republican National Committee, is sold on the idea, though he did say that the bill had "imperfections."
Duprey pay a private firm to offer workers short-term disability, but the firm and workers split the cost, which is more than $11 a week for each employee. This would cut that cost in half, and would cover more things (like caring for a sick relative).
"That may be enough for me to pick up the entire amount," he said. That will help strengthen his company in what he called the "cutthroat competition" for workers.
"New Hampshire has to be in the forefront of policies that attract people who want to come to work here he said," said Duprey.
Even W.S. Badger Co., the Gilsum firm that very generous family-friendly benefits to full-time employees – including allowing employees to bring their babies to work – said the proposed program would be helpful to attract seasonal workers, which are crucial to expansion of its sunscreen business.
Workers have to pay into the program for six months to be eligible, but the benefit follows the worker to different employers, with the state keeping track, as it does for unemployment. There is an initial costs to set up a computer system to do so, but supporters say that the premiums would eventually pay for that.
The list of companies that support the bill, are a hodgepodge: From Constantly Pizza in Concord and the Riverwalk Café in Nashua to Woofs Pet Supply in Hampton and Van Berkum's Nursery in Deerfield as well as some large employers, including the Grappone Auto Group, Concord Hospital, Southern New Hampshire University and Pax World Management.
It also has two New Hampshire celebrities: Ken Burns, the documentary filmmaker from Walpole, and Gary Hirshberg, co-rounder of Stonyfield Farm Inc.