New Hampshire bankruptcy filings fall in April
24 percent drop from March and 15 percent lower than a year ago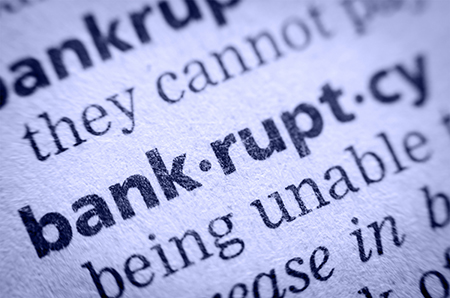 After stalling a bit over the last few months, bankruptcy filings in New Hampshire resumed their downward trend in April.
There were 159 filings in April, a 24 percent decline from March and 15 percent less than the 188 filings in April 2016. In fact, the number of filings last month was the lowest number of filings for any April since 1989, except for 2006, the year after the rush before bankruptcy law changed, making it harder to file for protection.
Included in last month's numbers were eight business-related filings, five by individuals who filed due to business-related debt and three by businesses that filed themselves. Two of the three business filings were related to an assisted living facility in Rye that already has a proposed buyer. Businesses filing in April were:
• Sanctuary at Rye Operations LLC, Rye, filed April 25, Chapter 11. Assets: $382,830. Liabilities: $16,610,488
• Sanctuary Care LLC, Manchester, filed April 25, Chapter 11. Assets: $5,010,839. Liabilities: $16,495,605.
• Cafe Bella Sera Inc., Meredith, filed April 27, Chapter 7. Assets: $0. Liabilities: $469,456.