New effort looks to invest in Laconia
Belknap Economic Development Council will buy, restore distressed buildings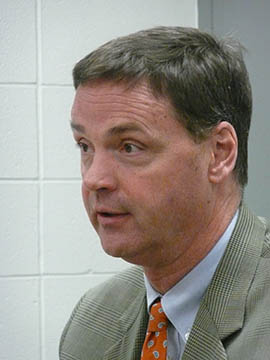 A plan to purchase, rehabilitate and resell distressed downtown Laconia buildings has been announced by the Belknap Economic Development Council.
According to The Laconia Daily Sun, the council will use its own money, along with that of other public and private investors, to purchase the buildings in order to spur development in the downtown area.
The newspaper reported the BEDC is being aided in the effort by services of Jack Dugan, longtime chair of the Monadnock Economic Development Council, who used a similar approach in downtown Keene that led to its revitalization.
"We want to take distressed properties and turn them into more productive properties," Henry Lipman, chair of the BEDC, told the Sun.
According to Vice Chair Randy Eifert, the BEDC has about $800,000 in capital and would consider "overpaying to get a hold of the right piece of property."