N.H. nonprofits and the multiplier effect
Faced with increased needs, the volume of work done in the nonprofit sector has skyrocketed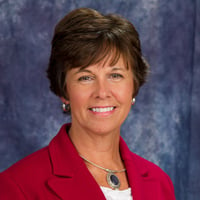 Hardly a week goes by without someone telling me, in a matter-of-fact tone, "there are just too many nonprofits in New Hampshire." The confidence with which they make the declaration, and the implication that something is surely amiss, never fails to surprise me.
It surprises me because the statement is rarely linked to data or an analysis of the growth. Nor is it linked to the ratio of increased needs against the number of nonprofits, or the skyrocketing volume of work done under the sector's umbrella.
That being said, the statement opens the door for those of us working in the sector to provide clarity and engage in more important conversations.
According to the National Center for Charitable Statistics, there are 625 nonprofit charitable corporations in New Hampshire with budgets over $500,000. This number does not including grant-making foundations, nonprofit universities and hospitals.
These organizations include Crotched Mountain Rehabilitation Center, where veterans, the disabled and those suffering from brain injury receive treatment; the Mount Washington Observatory, where more than a quarter of a million tourists flock each year; the New Hampshire Food Bank, which feeds more than 130,000 individuals annually; and a network of mental health centers that respond to the needs of more than 88,000 state residents.
What makes up the rest of the sector are small charitable corporations with budgets under $500,000. (Actually, 77 percent of these have budgets under $100,000.) These approximately 7,000 entities include local food pantries, chorale groups, soccer clubs, library trustees, land trusts, historic houses, small trade associations, statewide coalitions and Rotary Clubs. This is very similar to the way small owner-owned businesses are significant to the composition of the corporate sector.
Can we encourage those who want to start new nonprofits to take their ideas to an existing nonprofit and collaborate? Sure. Can we provide education to them about how hard it is to attain grants and how steep the competition is for donors, volunteers and board leaders? Sure. Do many of these organizations fail to get off the ground? Sure.
Frankly, the number of nonprofits is not important. What is important is the number of issues being addressed, the number of children, youth and families whose lives are enhanced and the number of visitors and residents brought out into the community to enjoy the arts or our amazing natural environment.
Numbers game
What is also important is the number of jobs.
According to data from the Nonprofit Almanac, nonprofit employment grew by 17 percent, outpacing both the for-profit and public sectors, between 2000 and 2010. When the recession hit between 2007 and 2010, nonprofit employment and wages grew 4 percent and 4.8 percent, respectively. Compare this to the for-profit sector, where employment fell 8.4 percent and wages fell 8 percent.
Interestingly, no one has ever pulled me aside to say, "There are too many gainfully employed workers in the nonprofit sector."
Equally important is the way in which an investment in a nonprofit often has a dramatic multiplier effect.
For example, when we invest in a nonprofit such as Concord's CATCH Neighborhood Housing, it is able to build new low-income housing. Contractors are hired to construct the buildings, and program staff is hired to coordinate and deliver services. The result is a vulnerable family is now able to secure housing and become financially independent. All three groups — the contractors, the staff and the families — contribute to the economy.
Recently, someone I admire said to me, "The problem in today's world of noise is that it's hard to hear the truth."
From my vantage point, the truth is that the number of nonprofits is not an issue of importance. The business sector is surely going to continually sharpen its game, and government will continue to engage in its balancing act between parties and politics.
The real question before us is, how do we come together to ensure sustaining the family and community life we so value in New Hampshire, and in America?
Let's start talking about how, with society moving at lightning speed, we are going to foster and invest in the kind of civic engagement that helps us move together as a country?
Let's start talking about data that makes us take note. In a recent public letter written by Dick Ober, president of the New Hampshire Charitable Foundation, he informs us that our state leads the nation in teen drinking and is next to last in the nation for access to treatment.
Let's start talking about the one in four children who are challenged by a lack of food in Manchester and other places in our state.
And finally, we are experiencing a renewed sense of community commitment among our young people to work on pivotal issues, such as global warming, hunger in America, failing schools and challenges to our food chain. These young leaders are seeking ways to spend their lives working within charitable corporations, and that is a choice we should nurture.
Let us begin creating a space in the nonprofit sector for resourced innovation, support for cross-sector collaboration and ways to build on what is working.
Mary Ellen Jackson, executive director of the New Hampshire Center for Nonprofits, can be reached at 603-225-1947.