N.H. House panel weighs cutting workers' comp provider fees
Bill sponsors say state should limit payments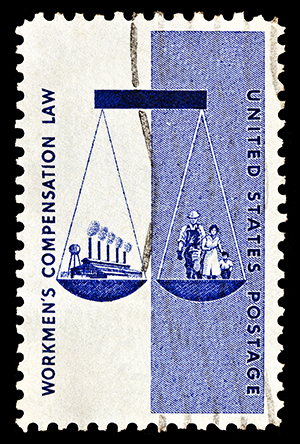 Will New Hampshire join 44 other states by mandating workers' compensation fee schedules for health care providers in an attempt to reign in medical costs and reduce premiums for businesses? Or will those schedules prevent access to care, resulting in workers staying out longer and collecting more indemnity benefits, thereby actually driving up premiums?
Those were the dueling questions at Tuesday's public hearing before the House Labor Committee on House Bill 477, a bill sponsored by majority leader Rep. Jack Flanagan, R-Brookline. The hearing attracted so much interest that it was moved to Representative's Hall.
The answer to the questions might come sooner rather than later, since the Republican leadership had instructed the committee to vote on the bill next week, as part of what the party says is its agenda to make the state more business-friendly.
"This is a pro-business bill," emphasized Flanagan.
New Hampshire is exceptional when it comes to workers' compensation in two ways. It doesn't have a fee schedule, resulting in high medical costs, say business groups. And it only reimburses injured workers for a maximum of 60 percent of their salary, the lowest rate in the country, along with Massachusetts.
This setup is no accident. It was part of a deal struck between business groups and labor in 1993 to end soaring indemnity costs. Flanagan's bill would end that bargain, instituting a fee schedule tied to 150 percent of Medicare rates. This, said Flanagan, citing industry data, would result in a 13 percent cut in premiums.
But the bill would also increase indemnity payments to 66 percent, though he made it clear that the bill would be severable, meaning one part could pass without the other.
Most of the focus of the hearing was on a fee schedule promoted by a coalition of business groups led by Peter McNamara, president of the New Hampshire Automobile Dealers Association.
It was McNamara who wrote the minority report as a member of a gubernatorial commission on the subject. In it, he pointed to data supplied by the insurance industry that showed providers charged several times more for procedures under workers' compensation than under group insurance rates. That's because current law requires that workers' comp insurers pay full cost, meaning that there is no room to negotiate, said McNamara.
That commission, however, voted to put off recommending fee schedules until it got more data, particularly from self-insured businesses. That, depending on whom you believe, could take from one to five years – simply too long to wait, McNamara said.
According to a trust serving the state's Retail Association and Grocers Association, rates in New Hampshire were twice the amount of their counterparts in Massachusetts, which instituted a fee schedule, according to Curtis Barry, a lobbyist representing the Retail Association.
'Totally irrelevant'
But before business groups could make their case, doctor after doctor spoke out against the bill, arguing that workers' compensation cases can't be compared to regular medical care.
"The goal is different," said Nick Valais, Bedford Ambulatory Surgical Center. "We need to get the person back to work as soon as possible to perform at the level at that level."
Doctors don't just examine patients, they talk to case workers, prepare affidavits and deal with a lot more paperwork, said Joshua A. Siegel, medical director at Exeter-based Access Sports Medicine, adding that the clinic had to hire three full-time staff to deal with workers comp cases.
"The cost comparison between the workers' compensation and the general system is totally irrelevant," said Siegel, who argued that many doctors wouldn't take patients at those rates.
Indeed, some 95 percent of 80 respondents to a New Hampshire Medical Society poll said they wouldn't participate in a fee schedule.
Provider participation was a problem in Massachusetts, when the rates were tied to 108 percent of Medicare, opponents said. By contrast, in New Hampshire, access hasn't been a problem. That's why premiums actually dropped in the state in 2012 – because non-medical costs went down 20 percent, the largest drop in the nation.
"Don't dismember a system when premiums are coming down before we can identify what the cost drivers are," said Gary Woods, a recently retired orthopedic surgeon, who testified for the Medical Society. "Do it right, don't just do it."
The debate had an odd ideological twist, with Republicans call for government to impose price controls on medical costs.
"Why should we interfere with the free market process, as opposed to negotiating in a competitive marketplace?" asked Rep. Andrew White, D-Lebanon.
McNamara pointed out that there is no room to negotiate when the law requires that insurers pay full costs. But when the committee's chair. Rep. William Infantine, R-Manchester, suggested simply removing that requirement, McNamara said it would result in "endless negotiation," obligating regulators to step in.
Lawmakers should provide some kind of "guidance" on what would constitute a fair price, thus the need for fee schedules, he said.