Merrimack Valley Credit Union announces $2m construction loan
To finance an 18-apartment Derry building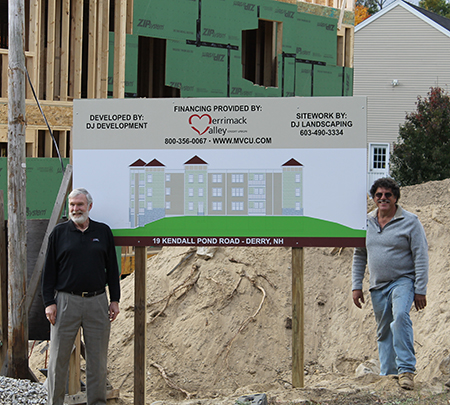 Lawrence, Mass-based Merrimack Valley Credit Union says it has underwritten the largest commercial real estate construction loan in its history – a $2 million package for an 18-apartment building in Derry, NH.
The loans was given to David Haddad, owner of DJ Development of Derry, who worked with Richard Hanlon, assistant vice president of business lending at the credit union.
"MVCU has been looking for the right opportunities to grow our commercial real estate lending," said Hanlon. "It is particularly rewarding to be able to work with David, a longtime borrowing customer, on a project of this scale and magnitude."
Construction of the apartment building began in the summer.