Mass. maritime company relocates to N.H.
HALO Maritime Defense Systems employs 10 people and say it has plans to add more by the end of the year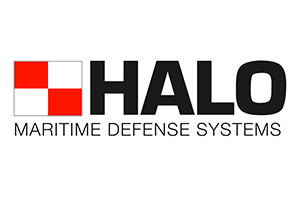 HALO Maritime Defense Systems, a maritime security company, has relocated its corporate headquarters from Andover, Mass., to an 8,100-square-foot facility in Newton, N.H.
The firm employs 10 people and says it has plans to add more by the end of the year,
HALO provides security barrier systems that protect government and commercial maritime assets. The company offers a sea barrier defense designed and engineered to secure critical assets around the globe, everything from boat to diver attacks.
"It was a strategic decision to move to New Hampshire," said company CEO Paul Jensen of the move to the Granite State. "We wanted to attract talented employees and lower our long- term costs — New Hampshire was the perfect fit."
Jensen said the University of New Hampshire was also a key factor in the company's decision to relocate because of the college's close relationship with the firm, said HALO President, Brandon Gray.
"Research and development out of the ocean marine program at UNH helped us innovate and validate ideas that helped attract an R&D program with the U.S. Navy," he said.